North Bridge House Senior Canonbury students celebrate GCSE achievements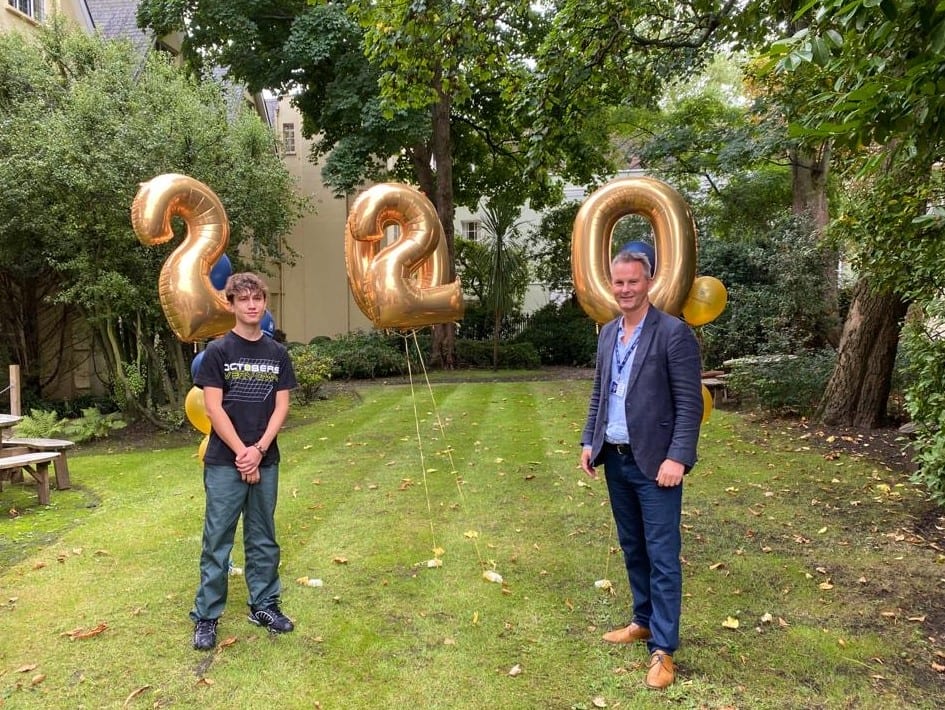 Our North Bridge House Senior Canonbury students are celebrating highly impressive GCSE results today, with an overall 66% achieving Grade 7 or above (the equivalent of an 'A' or higher) and 24% making the top Grade 9 – compared to 6.3% nationally.
Regardless of this year's challenging circumstances, the school has upheld its high performance across a broad range of academic and creative subjects for another year running, with 86% and 100% of students achieving Grades 7-9 in Physics and Art respectively.
Our impressive number of high grades continued across science and the humanities, with 36% Grade 9 in both Biology and History and 29% in Geography. We also saw notable success in Computer Science, with 50% of our budding young programmers achieving Grade 9.
Overall, North Bridge House Senior Canonbury is celebrating 47% of all grades awarded at 8+ – the previous A* equivalent – which is particularly high for an academically non-selective school.
Brendan Pavey, Executive Headteacher of North Bridge House Senior Schools, said:
"These are an outstanding set of results for our students and they should be incredibly proud of their achievements. We welcome a mixed ability intake at NBH, allowing the children that join us to flourish in whatever area of the curriculum best suits them. Our model of 'high support, low pressure' has proven once again that children can enjoy their school experience whilst achieving grades they never believed possible when they first joined!"
Top performing student Nick Fulford particularly excelled, achieving eight Grade 9s, an 8 and a 7. Having secured the top Grade 9 across the sciences, Art, French, Geography, Maths and Further Maths, Nick aspires to pursue a degree in Computer Science at the University of Cambridge. He is looking forward to progressing with his A Level studies in Maths, Further Maths and Physics.
Similarly, Felix Andrew also saw success in the STEM subjects, gaining Grade 9 in Chemistry, Maths and Further Maths, as well as French. Fellow high achiever Asha Bewtra continued to highlight our school's strength in the languages department, gaining five Grade 9s in Art, English Language and Literature, Geography and Mandarin among her string of 7-9 grades.
Head of School, Mr Sean Doherty said:
"I am immensely proud of all our students. Despite lockdown, they have attained results which clearly give them the opportunity to fulfil their life aspirations. I congratulate them for showing commitment, tenacity, and resilience towards their education through such difficult times. Securing these results during this unique experience demonstrates their independence and maturity; these attributes will serve them well in their future endeavours."
As NBH Senior Canonbury has gone from strength to strength since opening in 2014, this year saw the real benefit of our unique, personalised provision, with students continuing to receive one-to-one pedagogical and pastoral support and preparation for post-16 studies even during lockdown. Further to a full timetable of virtual lessons, Year 11 students then received online A Level taster lessons during their study leave, allowing them to make informed choices regarding their future academic pathways.
Executive Headteacher Brendan Pavey concludes:
"Huge congratulations to all of our pupils and the wonderful, talented and dedicated staff who help them achieve their dreams."
Published on: 20th August 2020