Pupils Share Learning Journals with Proud Parents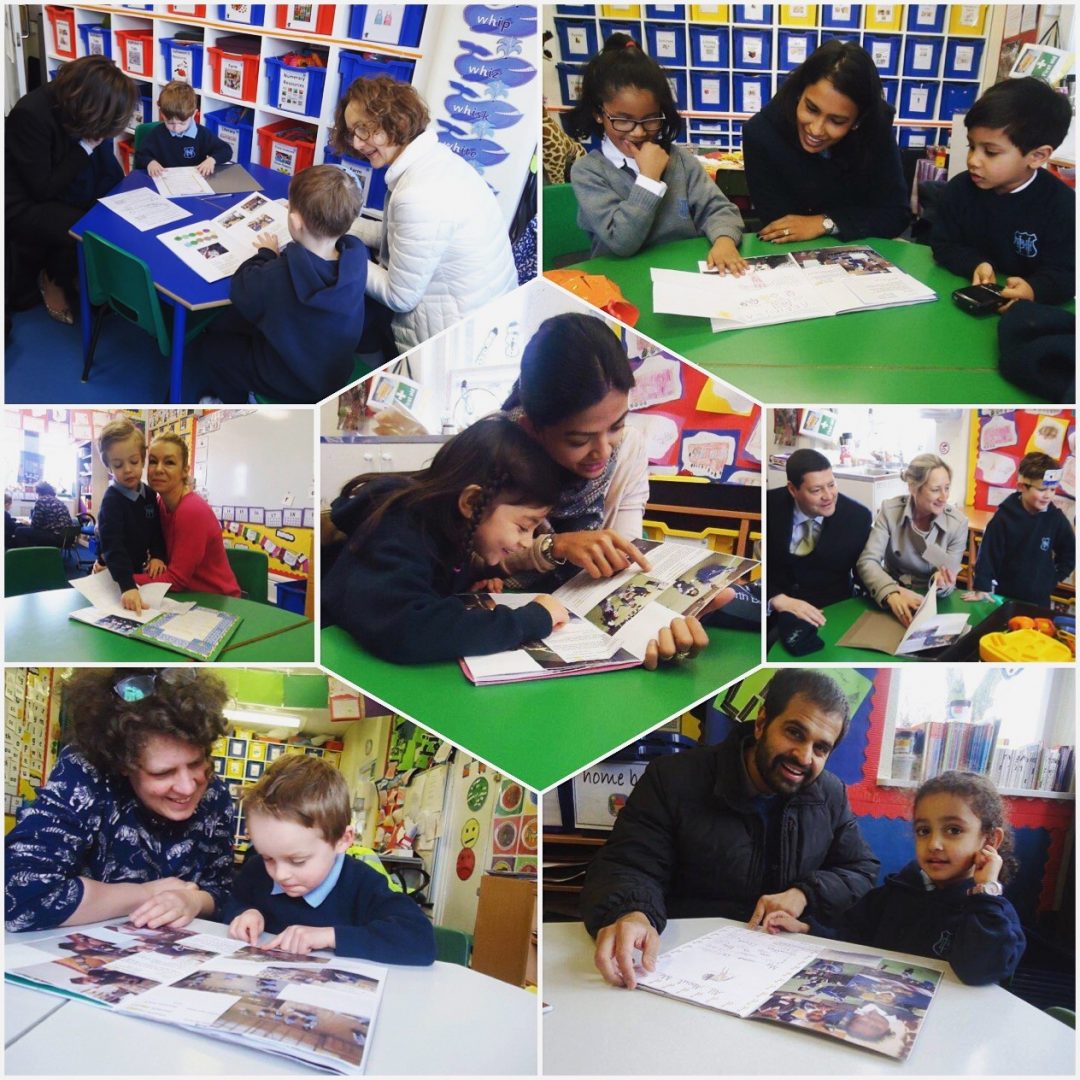 At the end (or almost) of another successful term, parents of North Bridge House Nursery pupils were invited into school to review their sons' and daughters' progress. This term however, teachers had put together an extra special update on each child's development, portraying the last six months of their educational journey in a learning journal. Alongside their children, who joined them for the ride, parents tracked pupils' progress from A to B, celebrating any obstacles they overcame along the way!
As special moments were shared between parent and child, teachers reported on significant academic and personal achievements. From the Tigers class, Omri's mother was particularly proud to see the leap her son had made in literacy:
"I cannot believe he is singing the Jolly Phonic sounds and doing the actions. This makes me so happy".
Tracing every turn in her son's academic journey page by page, and being able to put his significant progress into perspective, Zubin's mother added:
"It's lovely, it's so true! It's such a good reflection of my child. The work that has gone into this is incredible. Thank you!"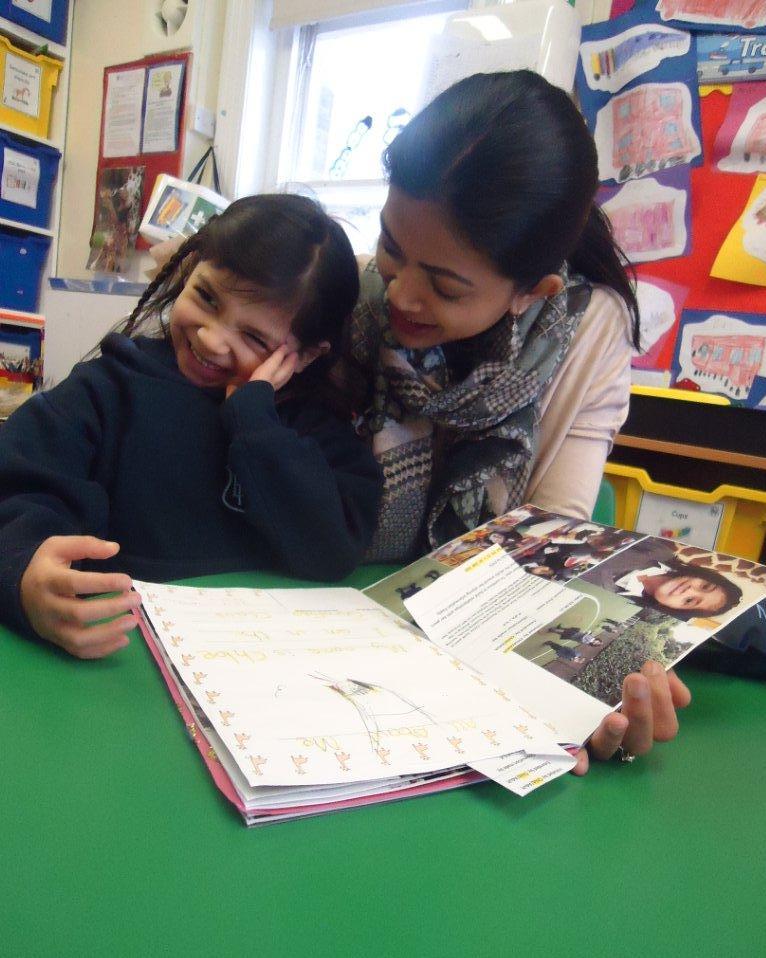 Member of the Giraffes class, Chloe recalled being scared at the start of the year – a testament to her newfound perspective and continually growing confidence – and realised just how much she'd learnt since then.  Eager to relive her many adventures and accomplishments with mum, Chloe continued:
"Look, that's when we went to the park! I had so much fun!"
School trips are a large part of the children's education and help to consolidate their classroom learning, placing their studies within a tangible context. From museums to wildlife centres, photographs from various outings captured moments of discovery and, looking back, inspired pupils all over again.
Jia's learning journal portrayed another example of the growth in confidence that we believe is essential, not only to pupils' progress at school, but to their happiness. Her mummy and daddy said:
"We are incredibly happy to see Jia develop over the last six months. Jia's social skills and confidence levels have definitely improved during her time in the Giraffes."

Jia confidently discussing her development with her parents.
Parent feedback has been overwhelming and we are delighted at just how much mums, dads, brothers and sisters have enjoyed the children's learning journals. Having the opportunity to physically see academic and personal growth has helped both children and parents to understand the learning process and set future targets, according to individual needs. Furthermore, teachers have been able to illustrate each child's learning curve, preparing them for the next stage in their education and, most importantly, celebrating their achievements.
Published on: 21st March 2016