Nursery & Pre-Prep Summer Fayre 2016: Art Unveiled for Auction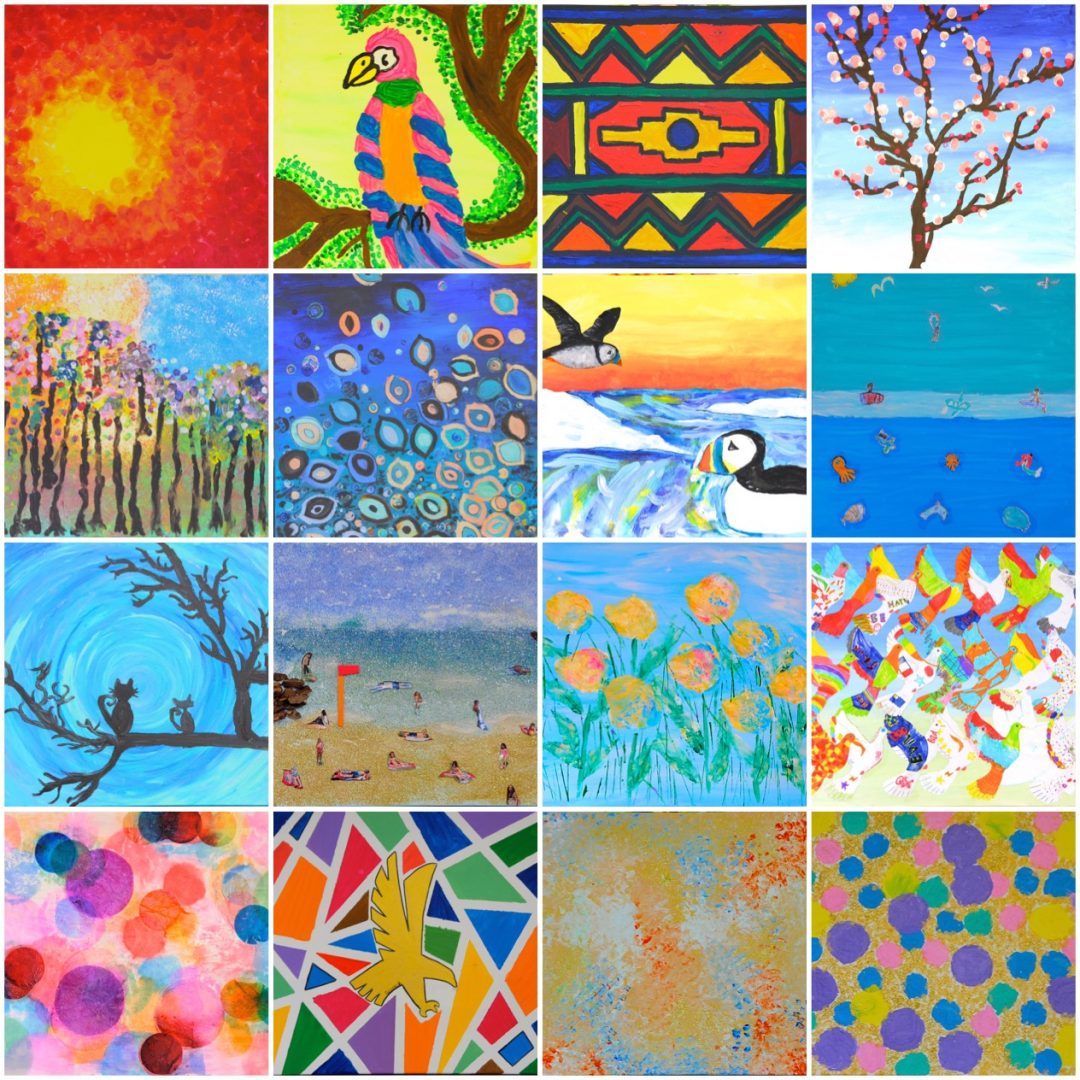 Above: A snapshot of some of our children's art for auction.
Join Us!
Whatever the weather at this year's Summer Fayre and art auction, the Nursery and Pre-Prep children have painted canvases that will light up everyone's day. On Saturday 25th June, we invite family and friends to join us for our much loved annual bonanza and help us raise cash for two fantastic causes: The Sebastian Hunter Memorial Trust and Shooting Star Chase. Each class, from Nursery through to Year 2, has put a great deal of effort into creating beautiful works of art, worthy of your bids – which have historically been highly competitive and generous!
Bidding Open
As well as the auction, we promise to fill the Nursery School playgrounds with all manner of fun and games for the whole family to enjoy. As always, there will be a colourful assortment of art, craft and cake stalls to pick and mix your way around, together with activities and face painting for the children.
Our Charities
Proceeds will make a huge difference to the lives of children and their families whose circumstances are truly heart-breaking.
The Sebastian Hunter Memorial Trust works with some of the poorest communities across South India to provide young people with education, healthcare and livelihood opportunities.  Through funding their work, we have already been able to reach out to those in the tribal hill region of Jawadhi – a rural village affected by disease, disability, and drought – to build a school, providing hot meals; basic medicine; and sports activities.
Our second charity, Shooting Star Chase, provide much needed respite and support for families of children with serious and terminal illnesses. From babies to young people up to the age of 21, Shooting Star Chase support families from initial diagnosis through to bereavement and grief. They offer a range of nursing, practical, emotional and medical care, as well as a supportive and caring environment.
Last year, thanks to everyone that supported and contributed to the summer fayre and art sale, we raised a whopping £11,627.84 for charity! We would love to raise half as much this year, and hope to see as many of you on 25th June as possible.
Published on: 3rd June 2016