A Bright Future for North Bridge House Canonbury Students Collecting AS Results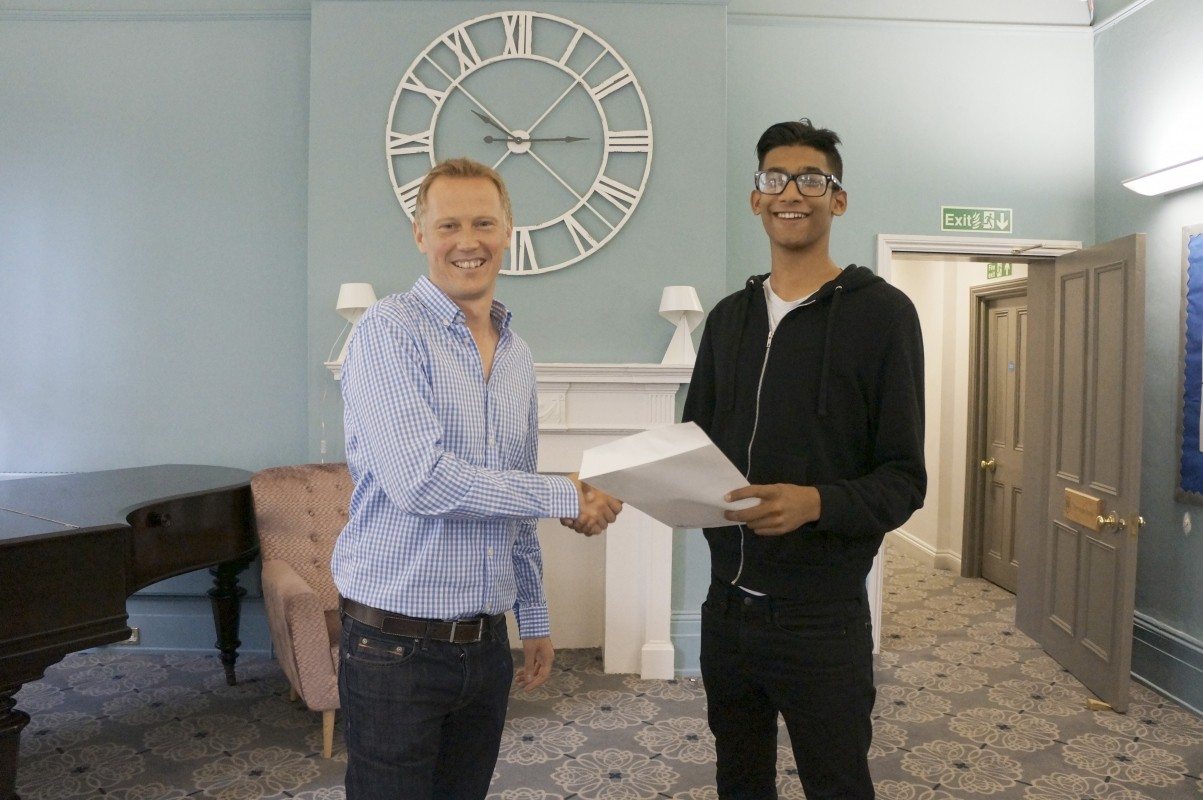 Less than twelve months after opening, North Bridge House Senior School & Sixth Form Canonbury is delighted to have seen some impressive achievements in its AS exam results today with over 70% of pupils gaining at least a grade higher than predicted after GCSE*.
After the School's recent 'Outstanding' Oftsed report, these AS results evidence Ofsted's observation that: 'Students make significant progress from their starting points'.
North Bridge House Canonbury's AS results show considerable added value across the Year 12 cohort's academic performance, with the number of A-B grades comfortably exceeding ALIS predictions. Students did especially well in Mathematics where 5 out of 6 achieved a coveted A or B grade.
One particularly pleased student was Hizzer Ramzan. Achieving A-grades in Economics, Maths and Geography, Hizzer is firmly on track towards his ambitions of studying Economics at university and going onto a career in Banking.
Hizzer said:
"I am absolutely delighted with my results. This time last year I would never have believed I would be opening an envelope to see grades like this."
Proud Head Teacher, Jonathan Taylor said:
"For many individuals, we've seen grades far above what was predicted after GCSE, and this is testament not only to the team of dedicated teaching staff, but is really down to the hard work and commitment of our students."
Assistant Head James Stenning adds:
"We're really proud of our Sixth Formers today, and particularly impressed with the performance in Mathematics. I now look forward to working with our students as they move into Year 13 and embark upon university applications – I know that they all have very bright futures ahead!"
*Based on the externally validated Advanced Level Information System (ALIS)
Published on: 7th August 2015