A Covid Christmas Carol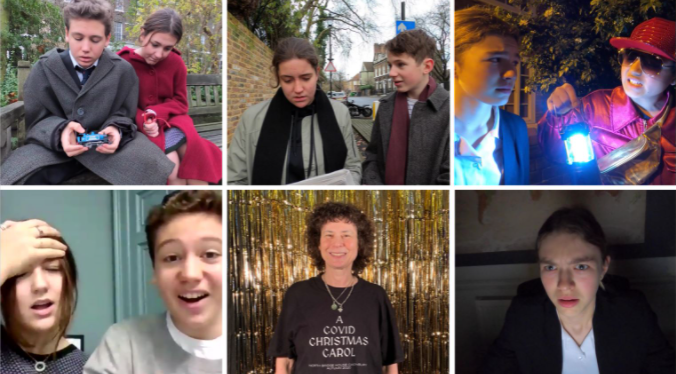 Lockdown meant that the cast of our fabulous Autumn 2020 filmed production A COVID CHRISTMAS CAROL never got the live round of applause they so richly deserved, so to put that right we held a live screening of the movie on 8th December.  Nearly a hundred parents, friends and family came to cheer on their children and our talented students.  It was fantastic to see so many of the cast reassembled, and also to welcome Joe Parks who edited the film so brilliantly.  Commemorative t-shirts were given to the cast and crew, and festive drinks and nibbles were enjoyed by one and all before we all settled down to watch the movie. The applause at the end was just what we'd hoped for! Huge thanks to Tom Hunt in Y13 for his invaluable technical support, and to the catering team, Mr Murray, Mr Doherty and Mr Margerison for helping to make this such a lovely and memorable evening – and of course to all of you who attended and showed your support!
To find out more about NBH Senior Canonbury, please visit here.
Published on: 7th January 2022