A Day in Ancient Civilization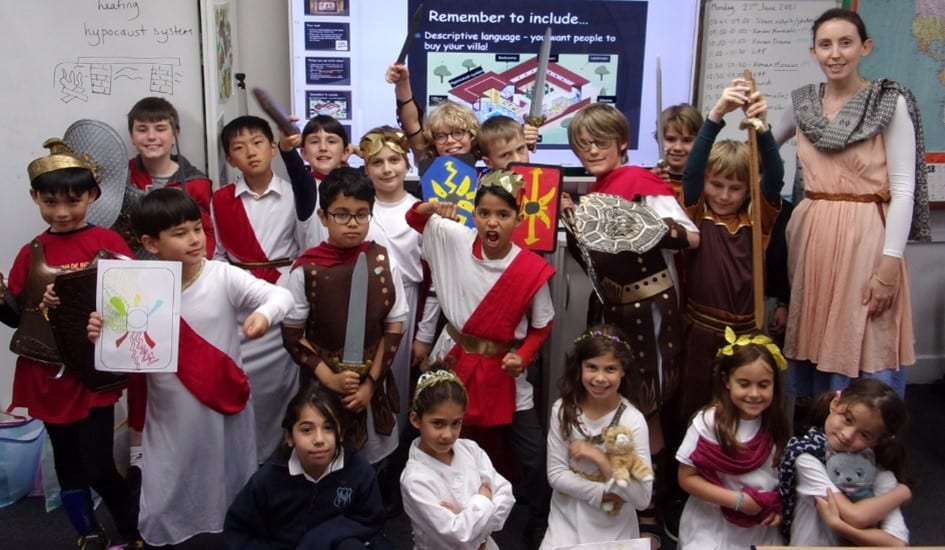 The ancient civilizations of Greece and Rome were brought to life in  North Bridge House Prep School this term, when children recreated a day in the life of these historical citizens.
Year 4 pupils had a lot to pack into their Roman Day and they thoroughly enjoyed every minute dressed as Roman soldiers, Caesars and town people! Pupils took part in a range of exciting activities, learning about Roman villas and making their very own shields and mosaics.
Year 3 pupils got to live like the Ancient Greeks for a day! The pupils relished the opportunity to learn all all about their rich history and culture, as well as dress up as Greek God's and Goddesses and design fancy head pieces to complete their all-white looks.
After their Greek day, Year 3 pupils learnt about the Greek legend of Pandora's Box and discovered why it is considered one of the most descriptive myths of human behaviour in Greek mythology. The pupils were challenged to put their literary caps on and rewrite the story, creating some fantastic pieces of written work.
To request a copy of our prospectus, please click here and one of our Admissions Team will be in touch. Alternatively, please call 020 7 428 1520 or email admissionsenquiries@northbridgehouse.com.
Published on: 15th July 2021