A wonderful week of workshops
With glimpses of Spring awakening nature's most productive time of year, our Pre-Preparatory pupils have had a very creative week of their own. From kitchen to poetry workshops, Year 2 pupils have had plenty of food for thought this week, resulting in some very fruitful learning.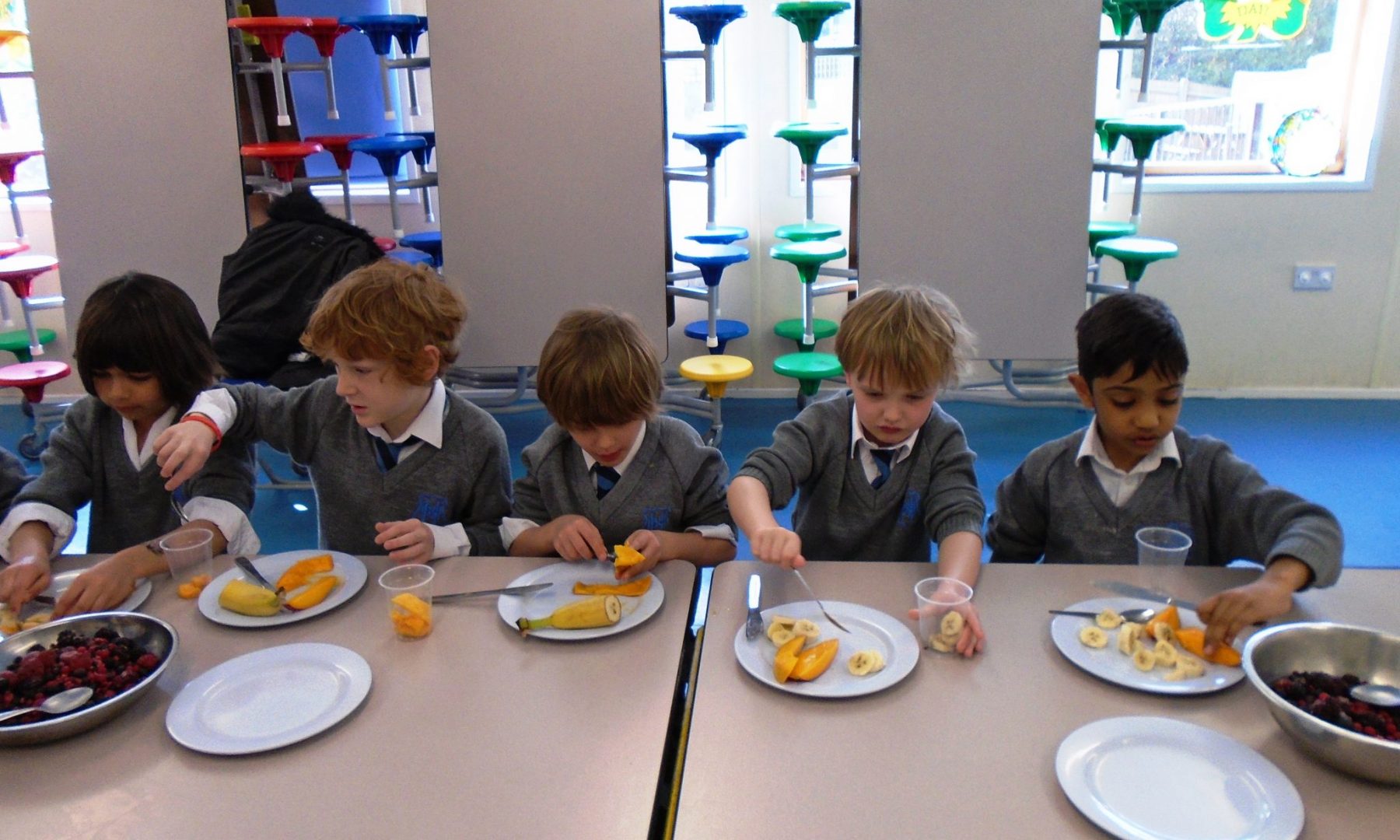 To develop their Science studies on Health and Growth, pupils thoroughly enjoyed taking part in food workshops. The children made fun shapes out of bread dough, using olives and peppers to garnish their mixtures. The talented Belinda from Thomas Franks, our catering team, explained how yeast is a raising agent used to make the dough to rise.
Our junior chefs then made fruit smoothies using bananas, mangoes and an assortment of berries, discussing the origin of the fruits and the benefits of no added sugar. To test the real health and growth benefits of their produce however, the children decided they had better taste their delights!
From fruit juices came creative juices and ideas were flowing fast in the Pre-Prep children's second workshop of the week.
To wet their poetic appetite, guest speaker Paul Lyalls began Year 2's poetry workshop with an assembly, and his humorous verse had both children and staff in stitches! Each class then spent a magical lesson with Paul, in which he showed the children how to build a poem from a single word. The Doves class particularly enjoyed sharing their efforts, each taking it in turns to read their poems aloud to the group. They have now proudly displayed their finished pieces on the classroom wall.
As well as running exciting workshops and writing for either his own collections or compilations by the likes of Penguin, Paul is a regular performer. He has performed at Eton College, Wembley Stadium and a number of Edinburgh and Glastobury festivals. Huge thanks to Joseph's mother, Elinor, for arranging the poetry workshop with Paul.
Published on: 18th March 2016