Balloon Fun for Pre-Prep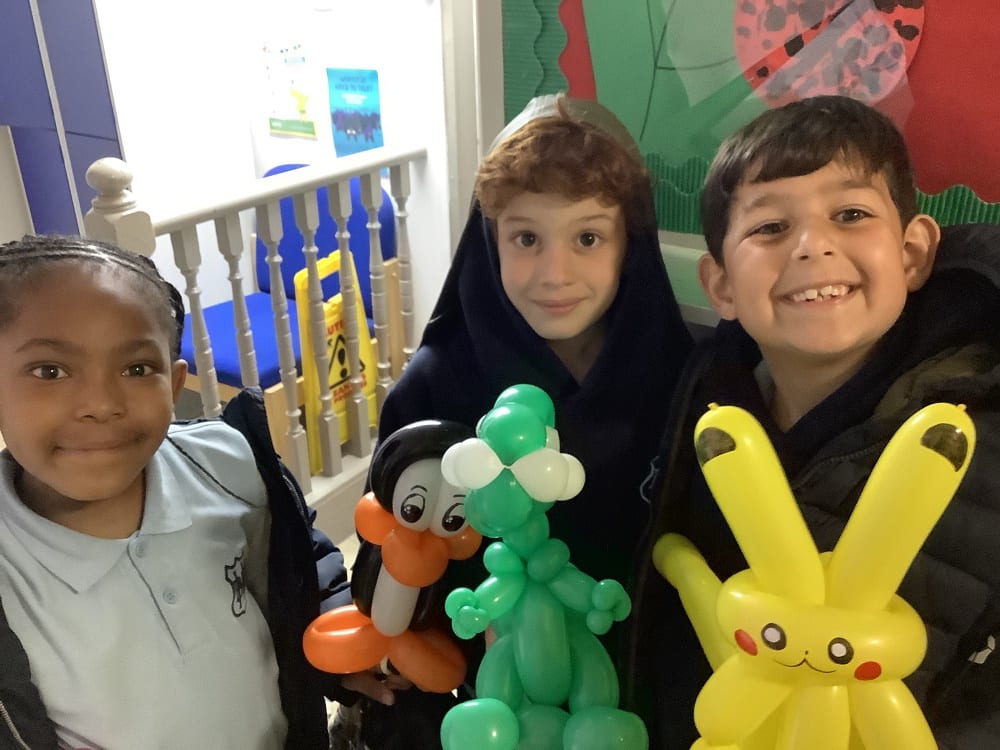 North Bridge House Pre-Prep Hampstead children were amazed to see what could be made from a humble balloon when Ine Twist, a balloon artist, came into school to wow the children with her amazing balloon crafting skills.
The children were in awe as they watched her make a selection of superheroes, animals, Pokémons and plants. It was such a fitting reward for our graduates for having worked so hard this year.
A HUGE thank you to the Friends of North Bridge House for organising such a treat for the children.
To request a copy of our prospectus, and find out when our next open days are, please click here and one of our Admissions Team will be in touch. Alternatively, please call 020 7 428 1520 or email admissionsenquiries@northbridgehouse.com.
Published on: 13th July 2021