CARNIVAL!: Black History Month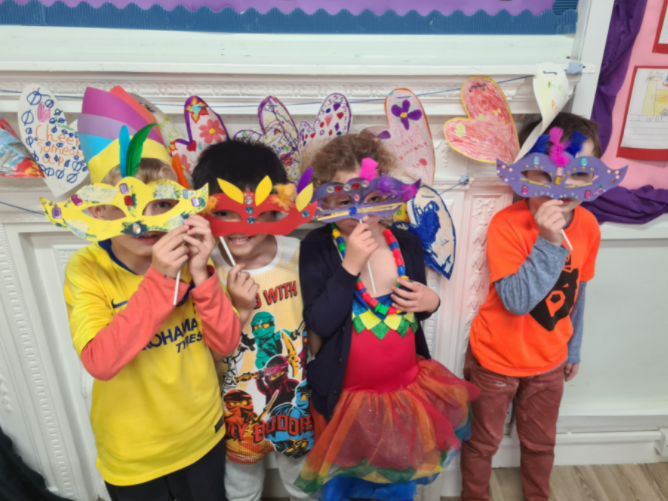 To celebrate Black History Month, NBH Nursery & Pre-Prep Schools held a Carnival Day. Dressed in their brightest clothes and sporting hand-made carnival masks, the children enjoyed a delicious Caribbean inspired lunch and partaking in the carnival parade!
Pre-Prep pupils learnt specifically about migration from the Caribbean to the UK and the history of Notting Hill Carnival. Some of the children in Year 2 discovered the artist Bernard Hoyes and used oil pastels to recreate his work 'Dancing Ladies', while others made collages based on the fantastic 'Eclipse' by Alma Thomas.
To request a copy of our prospectus, please click here and one of our Admissions Team will be in touch. Alternatively, please call 020 7 428 1520 or email admissionsenquiries@northbridgehouse.com.
Published on: 20th October 2021