French Connection Continues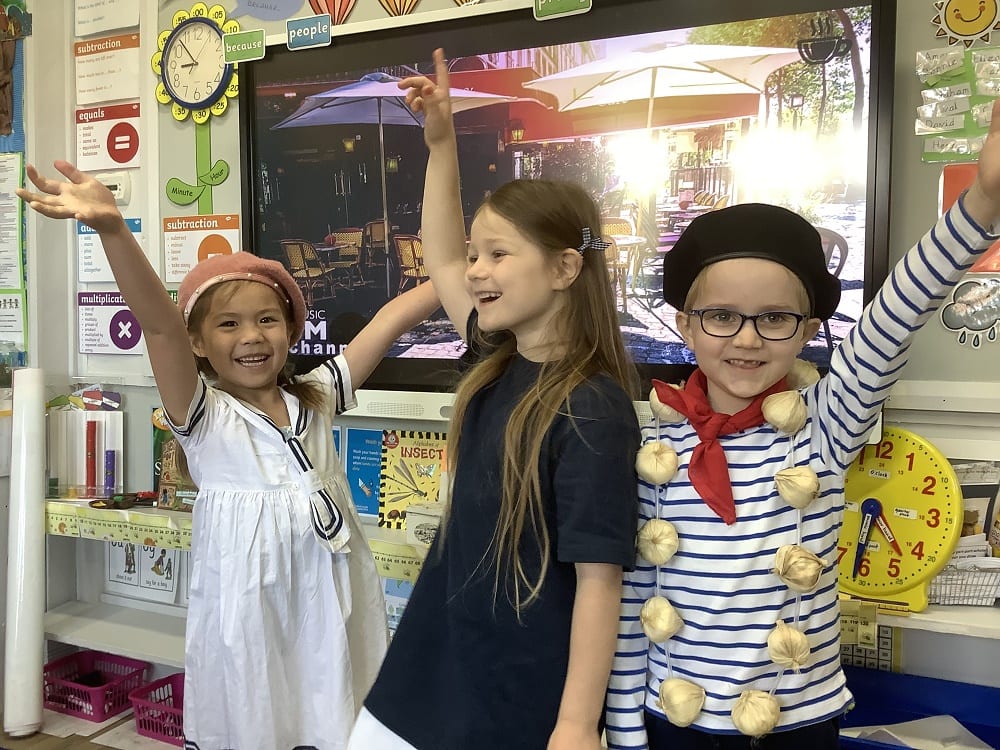 Continuing with our French Day celebrations, this half term it was the turn of our North Bridge House Pre-Prep Hampstead Year 1 and 2 children to immerse themselves in the wonderful colours and culture of France. Everyone got into the spirit of the day by coming dressed in either a traditional French outfit or one inspired by the tri-colour flag.
Children started the day with a delicious French breakfast comprising croissants, pains au chocolat, tartines, brioche and chocolat chaud. In the afternoon, French art was on the agenda with Year 2 redesigning la Tour Eiffel and Year 1 completing their breakfast mats.
Thank you to everyone who made the day so enjoyable: children, parents, kitchen staff and the teachers. Everyone had fun, and It was the perfect way to develop the children's cultural awareness and modern foreign language skills.
To request a copy of our prospectus, please click here and one of our Admissions Team will be in touch. Alternatively, please call 020 7 428 1520 or email admissionsenquiries@northbridgehouse.com.
Published on: 15th July 2021