Greetings from the PGL Base Camp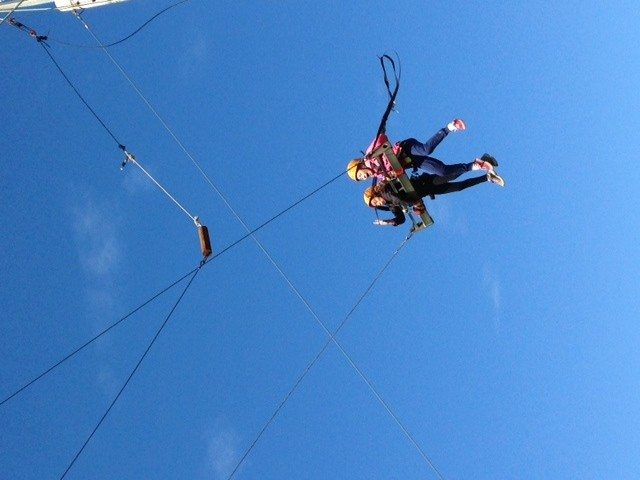 The Year 6 girls have happily settled into their home for the week; British Columbia Street, at the Little Canada PGL on the Isle of Wight. From our riverfront cabins, the island and it's maritime steeped history is the ideal setting for an adventure and water sports based camp.
The girls are looking forward to trying their best at all the challenges and adventures that are to come over the next few days. The purpose of the trip is to challenge their own expectations of personally imposed limits, both individually and as teams.
The highlight of the trip so far has been our very first water sport: Dragonboating. Once we were all set in our safety attire, we split into three teams to learn the basics and practice for our final race. Congratulations to Miss Smith's team for working so well together and taking first place!
Wish us luck in our ongoing search for a Red Squirrel sighting!
Published on: 13th May 2014