Head Boy and Head Girl attend Ethiopian Charity Event at the House of Commons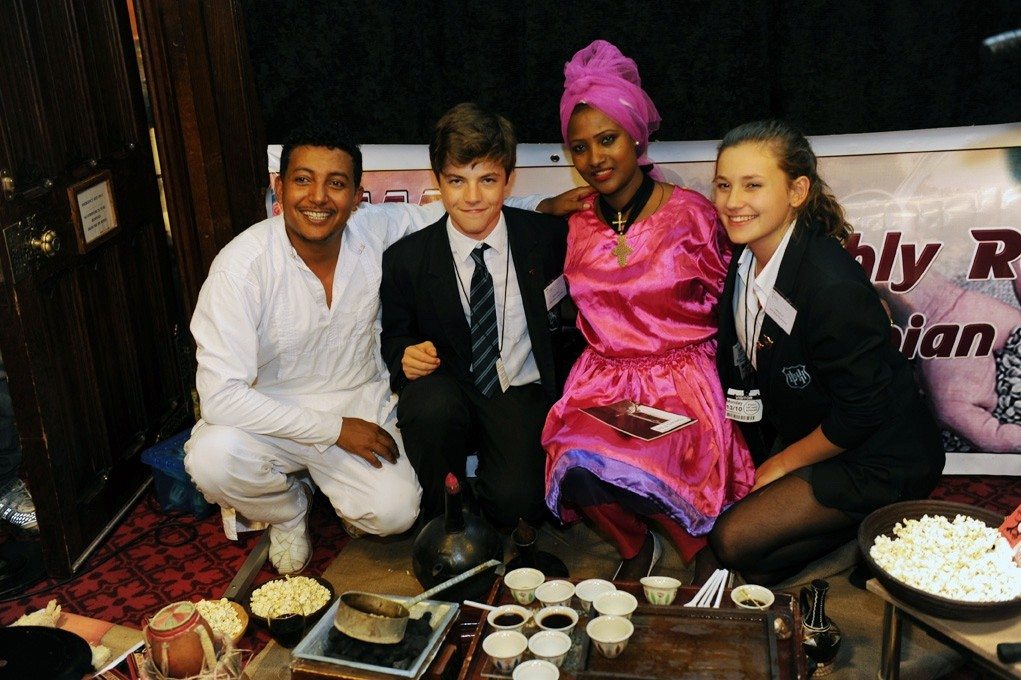 The Head Boy, Head Girl and the Head Teacher from North Bridge House Senior School joined royalty, VIPs and journalists at an Ethiopian charity event at the House of Commons on 13th October 2014.
The event was organised by Partners for Change Ethiopa, a charity that Thomas Franks, North Bridge House's catering supplier, have supported on previous occasions. The Thomas Franks team at North Bridge House work closely with the charity and sponsored, prepared and delivered all the food for the evening. Using some very advanced techniques, the NBH Chef Manager, Belinda and her team produced delicious Ethiopian inspired canapés.
Danny Hilton, Head Boy and Matti Rowe, Head Girl were very moved by the charity's work and as a consequence, North Bridge House is making plans with Partners for Change to sponsor a child through their schooling.
Attending the event to mark the 30th anniversary of the Ethiopia famine was HRH Princess Alexandra, who has been a Patron of Partners For Change Ethiopia since 1992 and is passionate about the work that the organisation does.
Pete Jones, Director of PFC Ethiopia said: "We work with impoverished communities by helping them to care for their orphan children. Together with local people we provide carers for orphans, give them education, safe drinking water, food – everything children need to lead a fulfilled life.
Our aim is to work in partnership with locals to eradicate child poverty in Ethiopia. The country has changed a lot since the famine of 1984/5, when hundreds of thousands of people died. Life expectancy has risen from 47 years to 59 years, and the proportion of people living in extreme poverty has decreased to 27%. Partners for Change Ethiopia has been part of that success story, helping more than a million vulnerable people out of poverty."
The Managing Director and founder of Thomas Franks, Frank Bothwell says: "We are delighted to be supporting this extremely important charity. Our memories are long and 30 years ago, images of the famine hit us all hard. We mustn't let history repeat itself."
Published on: 20th October 2014