Inspirational Kakenya Encourages Students To Follow Their Dreams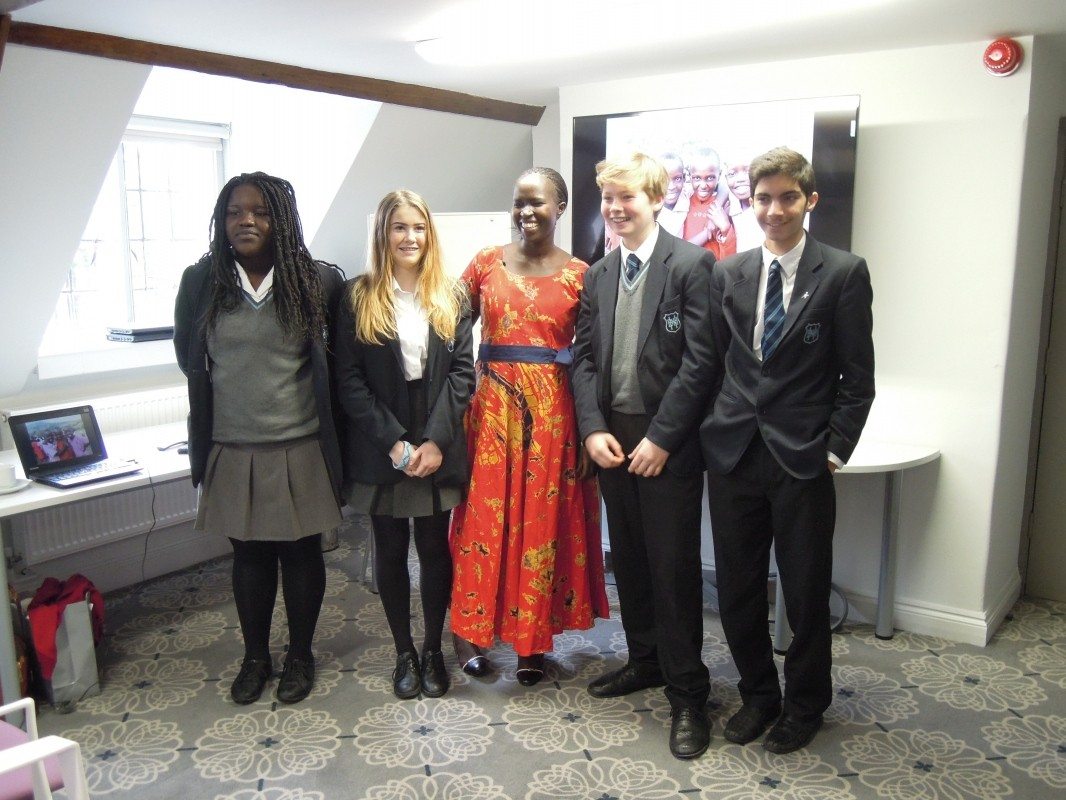 Among the many inspirational guest speakers to visit our North London school group, we were honoured to welcome Dr. Kakenya Ntaiya, founder of the Kakenya Center for Excellence (KCE), to our Islington based North Bridge House Senior School & Sixth Form Canonbury. Kakenya's non-profit organisation provides the most vulnerable and underprivileged girls in Kenya with a quality education and empowers them to achieve their dreams.
Through school links with the Global Fund for Children – an international charity that finds and invests in grassroots organisations, enabling the most vulnerable children in their communities to thrive – North Bridge House Canonbury students had the opportunity to invite Kakenya into their school. Georgia Prentice, Isabella Ambimbola, Bertie Lynne-Gold and Yaqoub Hussain heard her inspirational story and were shocked to find out about the reality of life growing up in the Maasai region of Kenya, where girls are married off at the tender age of puberty and education is never a priority.
Students were moved by Kakenya's own personal story of being promised to marriage at just five years old, yet inspired by her story of determination, having been the first girl ever to leave her Maasai village of Enoosaen in southern Kenya to go to college in the United States. Negotiating with the village elders, she promised that she would use her education to benefit Enoosaen.
Returning to Kenya after gaining a PhD and working for the UN as a youth advisor, Kakenya is now fulfilling her promise to her community. As the founder and president of the Kakenya Center for Excellence, a girls' primary boarding school in Enoosaen, Kenya, Kakenya believes that education will empower and motivate young girls to become agents of change in their community and country. The Centre opened its doors in May 2009 and currently has 170 students in grades four through to eight. It has become a beacon of hope to the girls and parents in Enoosaen.
Isabella Ambimbola, student at North Bridge House Canonbury commented:
"Seeing Kakenya was both moving and powerful. The dedication she has to her work and the children in her care is both inspirational and motivational. I'd like to thank Kakenya again and to thank the Global Fund for Children for providing me with such a passionate role model."
Fellow North Bridge House Canonbury student, Georgia Prentice commented:
"I could not believe what Kakenya has been through and how tough her background was. It is so inspiring that she has managed to build something so positive out of her situation."
North Bridge House Canonbury students now plan to undertake fundraising activity to raise funds for the Global Fund for Children in order to support Kakenya's work, and the work of many others like her across the world.
Published on: 14th March 2015