NBH Canonbury presents Shakespeare's Comedy of Errors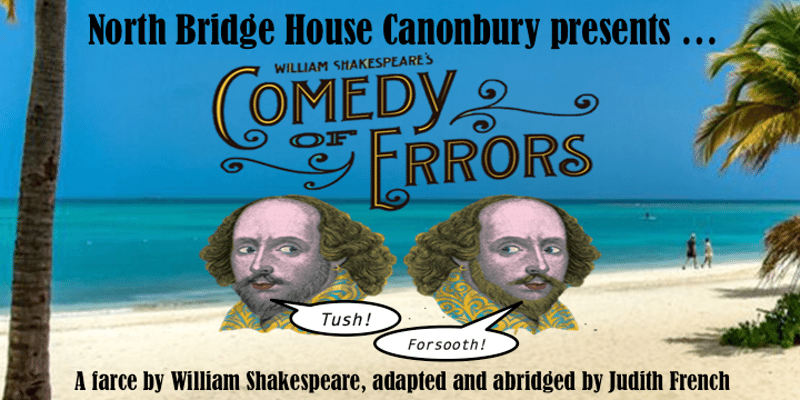 North Bridge House Senior Canonbury's annual school production, William Shakespeare's The Comedy of Errors, saw its audience laugh themselves out of the January blues.
Specially adapted and abridged for NBH Canonbury, the school's Comedy of Errors and fourth annual production was an exciting evening of fast-paced and entertaining theatre.
Plot
One of Shakespeare's most famous comedies, the plot concerns two sets of identical twins, separated in infancy by a shipwreck. Eighteen years later, Antipholus of Syracuse arrives in Ephesus during his long search for his lost twin brother, bringing with him his slave Dromio, who happens to be one half of the other separated pair. Both are immediately and repeatedly mistaken for someone else…
Sellout Performances
The two sellout performances on Wednesday 31st January and Thursday 1st February saw the hard work of students from all year groups really pay off. Their weeks of rehearsals became stage spectaculars and the audience of staff, friends and family were really impressed with the cast's creative talent and tickled by the show's witty humour.
Published on: 18th January 2018