NBH to Host High Profile TES Debate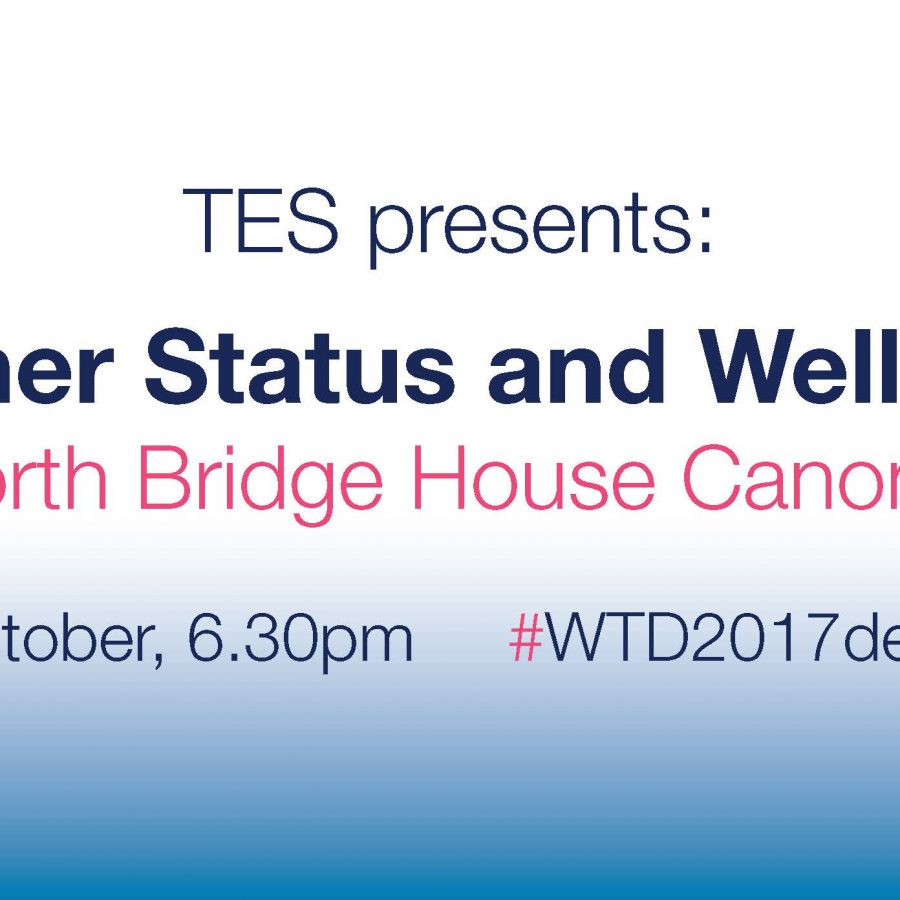 Celebrating leading educators on World Teachers' Day – book your ticket
On Thursday 5 October, North Bridge House is hosting the TES 2017 World Teachers' Day debate in partnership with Cognita Schools. TES, the foremost education news; analysis and opinion site for educators worldwide, will broadcast "Teacher status and wellbeing – what global lessons can be learned?" live from North Bridge House Senior Canonbury via Facebook at 7.15pm.
Leading educators will join TES Head of Content, Ed Dorrell, to explore the role of teacher welfare in building great educational experiences for children, and what the sector can do to improve teacher retention and career opportunities.
Mary Bousted, Joint General Secretary of the National Education Union will be on the debate panel alongside David Weston, Chief Executive of the Teacher Development Trust; Sam Freedman, Executive Director of Teach First and Simon Camby, Director of Education for Cognita.
North Bridge House Collegiate Head and headteacher of NBH Canonbury, Jonathan Taylor, is delighted to be hosting the event at our senior school and sixth form campus. Having established the annual NBH Staff Development Day – forward-thinking CPD for teachers across our five schools from a highly accomplished selection of speakers – Jonathan is a firm believer in boosting pupil progress through developing teachers' professional capacity.
"This debate sees inspiring figures in education discuss an issue that goes to the heart of educational discourse; how schools – locally, nationally and globally – can ensure the best for their students by providing the appropriate professional climate for their teachers," Jonathan says.
The free event is open to all members of the public, teachers and parents, who are warmly invited to the drinks reception from 6.30pm at 6-9 Canonbury Place, N1 2NQ.
TES will be streaming the debate via Facebook Live for teachers from around the world to participate by sending in comments and questions for the panel to address. Anybody wishing to pose a question through Facebook or Twitter should use the hashtag #WTD2017debate.
For those unable to watch on the night, a recording of the debate will be available on both the Cognita and the TES Facebook pages after the event.
Published on: 2nd October 2017