Women in Science: NBH Prep challenge gender stereotypes & create new career aspirations
2018 is a big year for women in the UK. 100 years since women gained the right to vote, North Bridge House is marking the anniversary with our own celebration of women and girls, their achievements and their futures, and the important role they play in our thriving co-ed environment.
This week, our celebration of NBH women and girls began at North Bridge House Prep School with a Women in Science assembly, intended to reveal a career that not many children would know about without directly knowing someone in the job, and to challenge the early onset of gender stereotyping. Guest speaker and NBH parent, Dr Nina Kotsopoulou gave pupils a fascinating insight into her skilled line of work at a leading biopharmaceutical company, where she develops revolutionary treatments for diseases such as cancer.
From the structure of cells – likened to a fried egg with the yolk being brain or the nucleus – to how she manipulates them, Dr Kotsopoulou explained that her job is to correct a portion of a patient's cells by developing and inserting an extract into the DNA.
She receives the diseased cells from the doctor and to right a genetic disorder, she has to find what is missing from the cells' makeup in order to re-programme them. The corrected cells are then placed back into the patient's body where they can fight the other diseased cells.
To combat cancer, Dr Kotsopoulou equips the cells with what is known as a receptor, which tackles the cancerous cells inside the body when introduced to the patient.
NBH boys and girls were amazed to discover that cells could be programmed to overcome life-threatening diseases and wanted to know more about how Dr Kotsopoulou goes about doing this:
"So cells can survive outside the body?" one of the Year 6 Prep girls asked.

"We have to find a way to keep the cells alive outside of the body before we start working on them – we have to give them sugar and nutrients – which takes a long time to figure out in first place," Dr Kotsopoulou explained.
The keen and inspired scientists in the audience wanted to know if Dr Kotsopoulou enjoyed her job.
"I love my job. I love that it helps people and that it's always developing and looking at so many different things," she said.
With so few young children getting to learn about different careers from professionals visiting their schools and thus girls in the UK less likely to want to become scientists or engineers, Head of Year 6 girls, Miss Vivian was delighted to see both girls and boys so curious about Dr Kotsopoulou's work. She asked the scientist how she got into her line of work. Dr Kotsopoulou explained that after school, she began with a degree in Chemistry before developing an interest and pursuing a PhD in the more specific field of viruses.
We would like to say a big thank you to Dr Nina Kotsopoulou for taking the time to speak to our Prep School children and for being a great role model for women in science!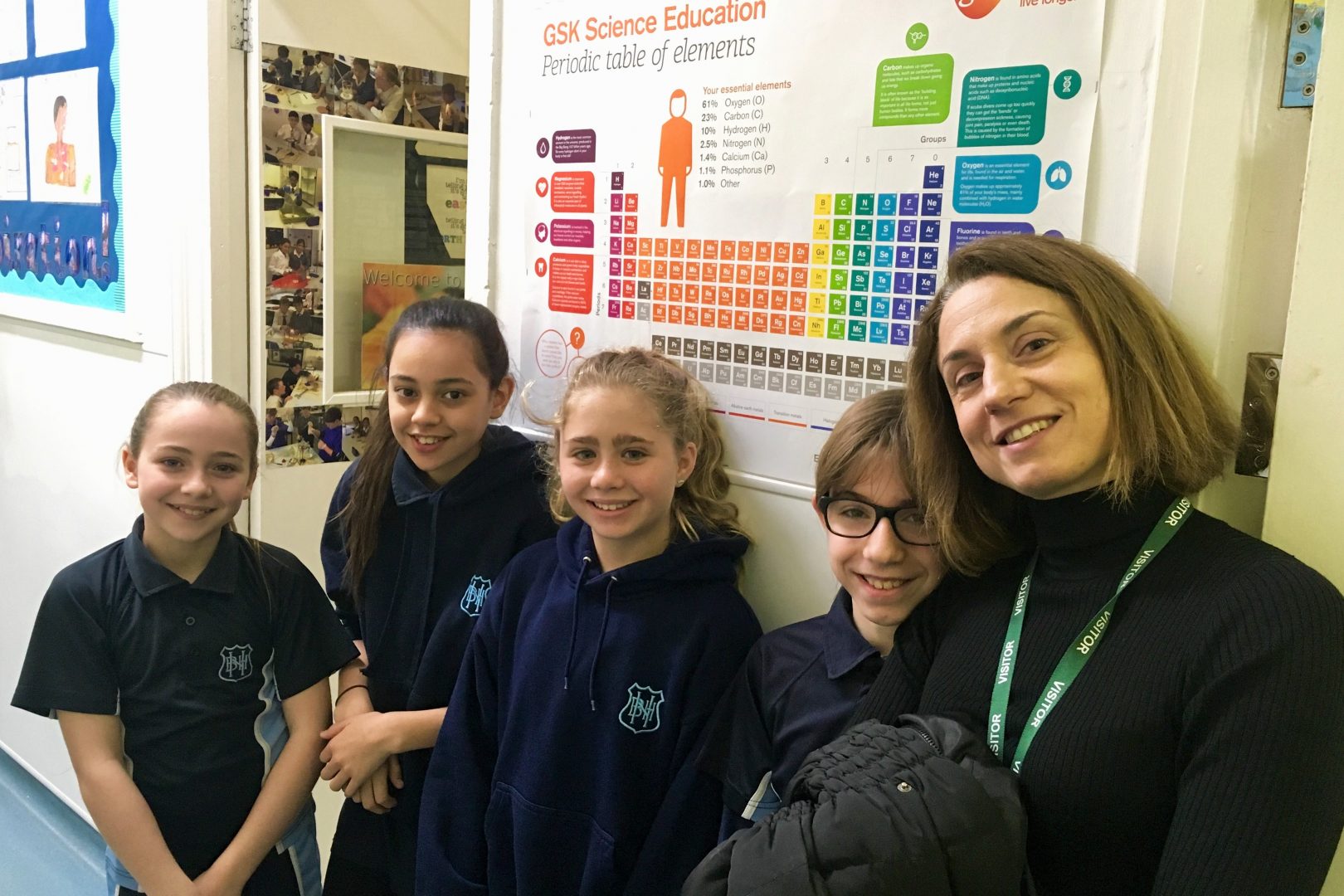 Published on: 19th January 2018