NBH Senior Celebrates World Book Day with Award-Winning Author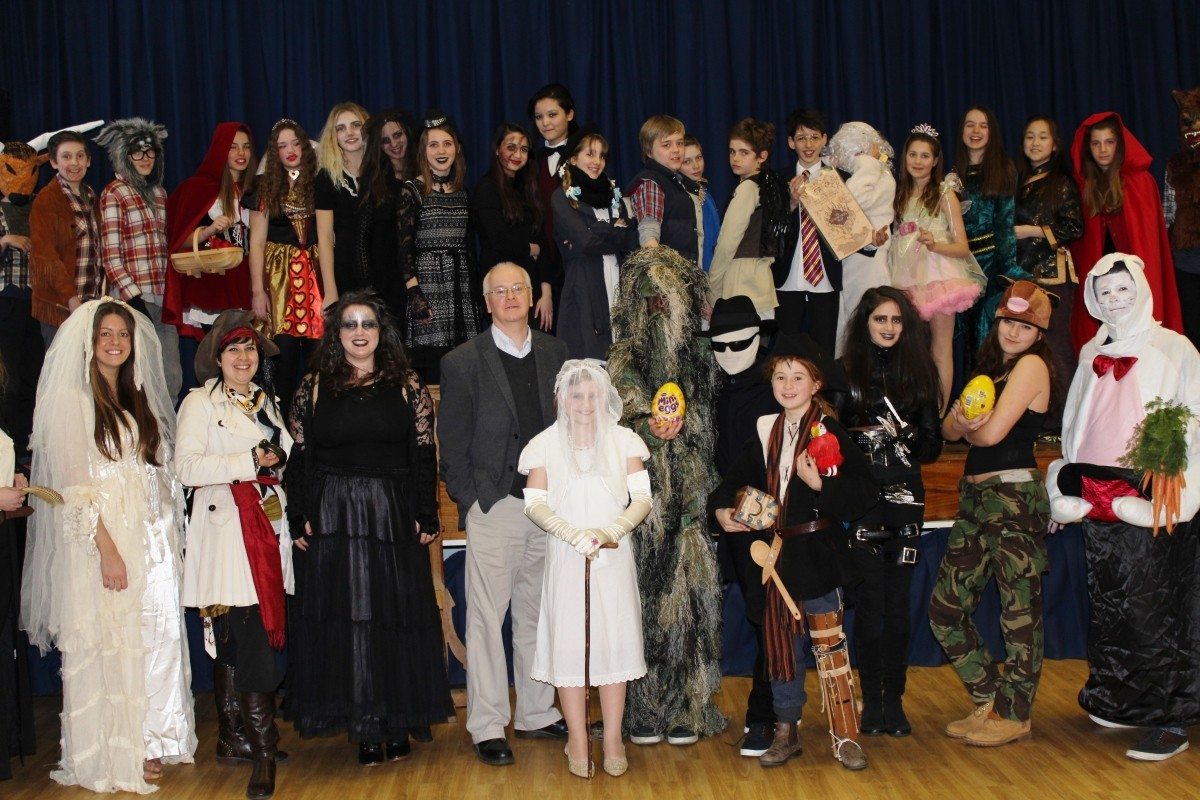 To celebrate World Book Day this year, North Bridge House Senior School students were joined by acclaimed children's author, Andrew Mulligan.  The writer of the much-loved Ribblestrop series, The Boy with Two Heads and the now major film adaptation, Trash, shared his experiences, inspiration and top tips with our Year 8 pupils in intimate creative writing workshops, and humoured all year groups in a Q&A session.
Students spent the day in costume, with each year group having been given a literary genre, period or theme to dress appropriately and competitively for. From the Gothic genre to Heroes and Villains, prizes and House points were awarded for each category and the overall winner was chosen by Andy Mulligan. Mulligan was impressed by not just our pupils' efforts but their passion behind their characters and selected Long John Silver as the winner, with Miss Havisham as runner-up.
When asked about the importance of reading and why young people should continue to pick up books, Andy explained that reading educates and inspires, and like a nutritionally balanced diet grows the body, varied reading grows the imagination. Andy used a personal anecdote to elaborate:
"I am reminded of my niece who will not eat anything but pizza. At first, her parents thought it was a fad but now it is beginning to affect her growth and, I suspect, possibly even her brain."
"In a similar way, we must continue to read different material to grow our thoughts and ideas and to develop our own characters."
Andy also highlighted the value of reading for pleasure:
"We also have the books that we have read more than once – our favourite books which bring us warmth and comfort each time we revisit them, like an old friend."
Students were impressed to discover that it took Mulligan less than two weeks to write Trash, unlike some of his other works which have taken around two years. Once something has inspired Mulligan, which can be at any time in any place, he is then desperate to hurry home and get his idea onto paper before its clarity is lost. The idea for the highly successful Trash came to Mulligan during his time spent living and working in Manila, the third-world capital city of the Philippines, where he was struck by the disturbing reality of child poverty. He decided to write about some of the children who spent their days sifting through dumpsites, a haunting sight that he could not shake off.
Dr  Wilkinson, Head of English summarised the day as the most enjoyable World Book Day he has experienced during his time as a teacher and looks forward to the positive impact Andy Mulligan's visit will no doubt have on the creative writing projects the students are currently working on.
Published on: 6th March 2015