NBH Sports Enthusiast Designs T-Shirts for London Youth Games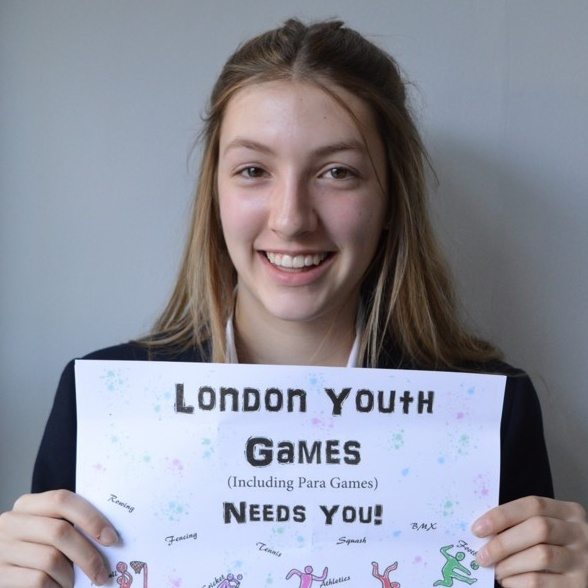 NBH Senior Hampstead student, sports enthusiast and budding designer, Darcy is promoting the London Borough of Haringey in this year's London Youth Games. Having impressed with the opportunity to design a T-Shirt for participants in the largest youth sports festival in Europe, Year 9 Darcy was then asked to create a poster to be displayed in schools and sports clubs throughout the Haringey borough.
With limited time and a brief specification, Darcy's love of sport saw her design a t-shirt that the Sports Development Trust loved, printing hundreds for participants in the series of competitive events which take place over a nine month period across 30 different sports.
Proud of her creative efforts, Darcy brought in her printed t-shirts and posters to show classmates and teachers, who couldn't wait to try on the t-shirts!
Well done to Darcy for seizing the opportunity to showcase her talent and support the London Youth Games and her local community.
Published on: 30th April 2018