North Bridge House Students Perform in North London Music Festival at the Union Chapel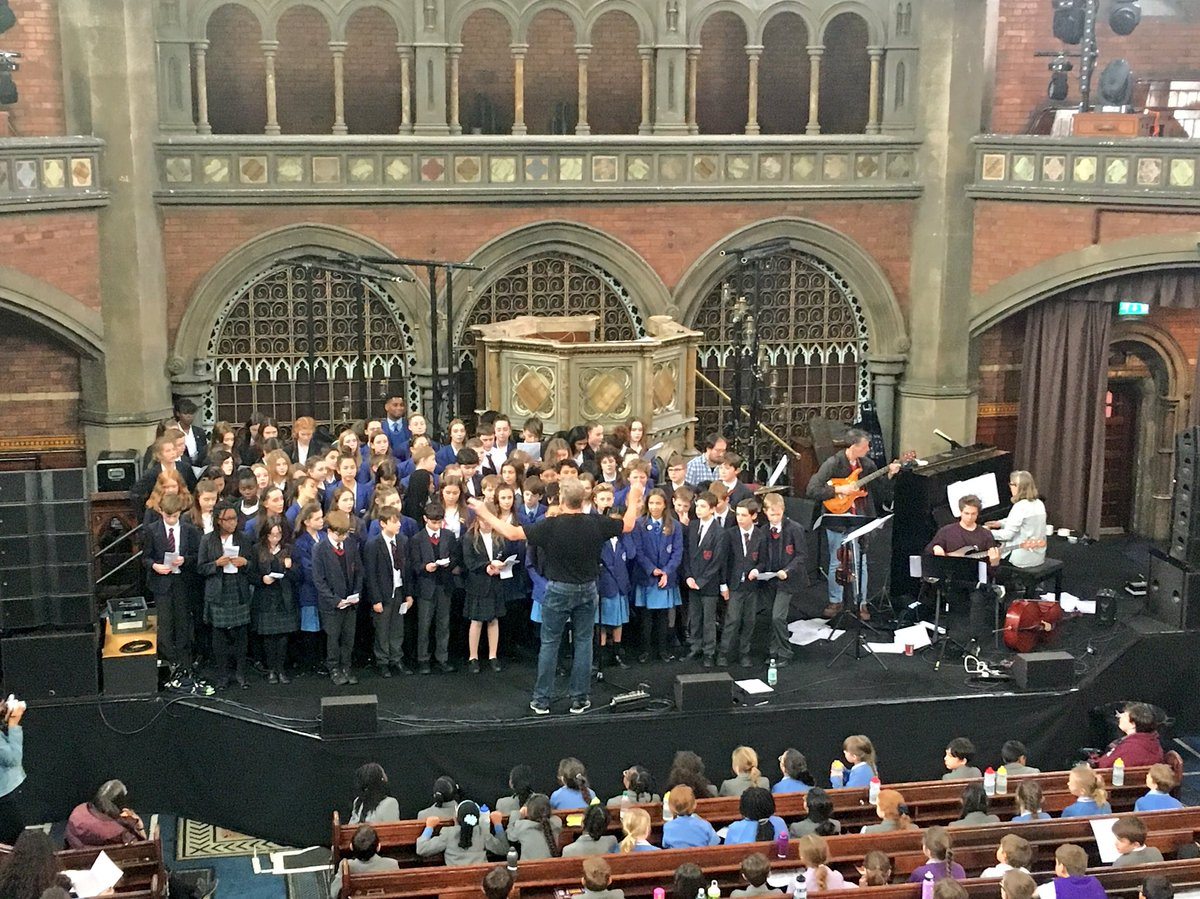 20 schools sing together at Islington's Union Chapel
On Thursday 3 May, North Bridge House Senior Canonbury students were proud to be among the 500 children from 18 schools across north London and beyond at the Independent Schools Association Music Festival. North Bridge House singers from Years 7, 9 and 10 took to the stage at the Union Chapel in Islington to sing alongside the composer and renowned jazz musician, Scott Stroman.
Across the line-up of Junior, Prep and Senior Schools, children of ages 7 to 14 came together to sing 'Songs for the Seasons', a cycle of nine songs, and other works, conducted by Mr Stroman.
Our local North Bridge House Canonbury students sang with children who came from as far afield as Essex, Bedford and Milton Keynes to participate in the Independent Schools Association's first north London music festival.
They performed:
Songs for the Seasons, a cycle of nine songs by Scott Stroman
Three songs set to poems by Enid Blyton
Vivaldi's Gloria
Scott Stroman, the event's conductor and composer of some of the music, said:
"What a thrill and challenge it is for me to make music with young voices!  I like to create music that is engaging and fun for both me and them, with twists and turns and plenty of depth.  I always hope to send them away full of happiness and inspired to keep making music together.

I've never forgotten the thrill of discovering music through singing when I was young, and I try to reconnect with that feeling every time I make music with and for young people.  Union Chapel is a great place to do it and we all had a blast!"
Neil Roskilly, Chief Executive of the Independent Schools Association, said:
"The Independent Schools Association is a strong believer in the importance of the arts in a broad and balanced curriculum.  We are grateful to Emma Gowers, Principal of the Gower School and the ISA London North team for putting on this exciting musical event at the Union Chapel."
Thank you to Emma Gowers for organising the event!
Music to our ears! Lovely to see NBH Canonbury, @StAndrewsBeds, @RushmoorSchool & @ItaliaContiUK students come together for a joint performance at the @isaschools North London Music Festival @UnionChapelUK ??? pic.twitter.com/19gUjZoMJe

— North Bridge House (@NBHSchool) May 3, 2018
Published on: 8th May 2018