NBH Sustainability Council Take Climate Action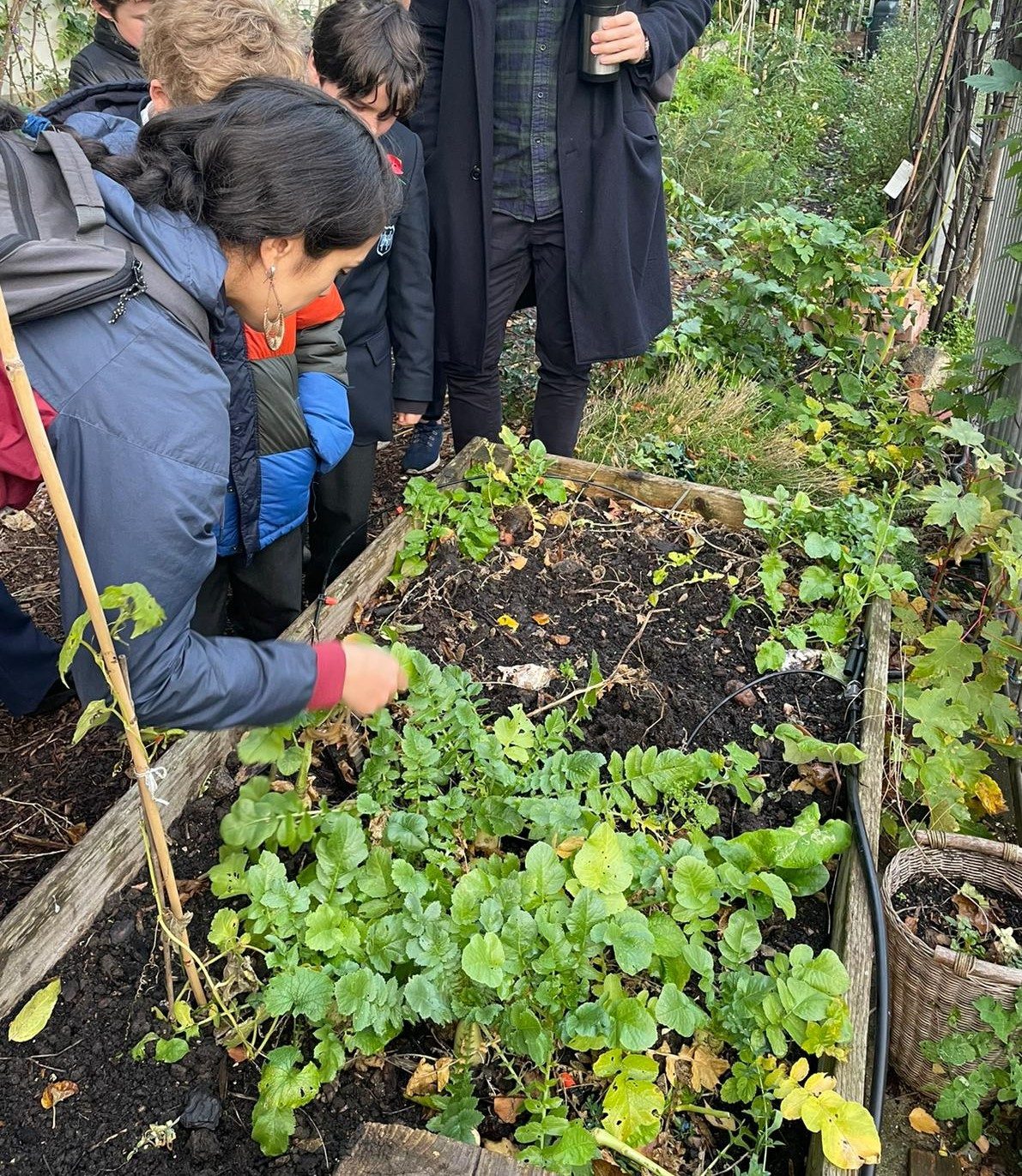 In the term when world leaders met in Glasgow for COP26, members of the NBH Sustainability Council decided to be proactive and take their own climate action. Some of the younger members of the council went on a visit to a local energy garden at Hampstead station to get some inspiration for their very own 'Be Well Garden'. Pupils were shown around by a volunteer who was extremely informative and gave useful information on how to make your own allotment look amazing and how to use space efficiently. There were lots of raised flower beds and a few solar panels to power some lights on the fence, and an arch which could have plants grow over it. There was even a hedgehog house home to a resident hedgehog!
The Sustainability Council are now hard at work planning for an allotment to be built. One of their goals is to have herbs and vegetables for the kitchen staff to cook with and students in food tech to use too. This will reduce the need to import food goods, reducing the greenhouse gases going into the atmosphere from shipping and transporting the food. Another goal is to have a relaxing space for people to enjoy with a display of colourful flowers and climbers. We can't wait to share this with you soon – watch this space!
To find out more about NBH Senior Hampstead, please visit here.
Published on: 7th January 2022