North Bridge House Names 2018 Its 'Year of the Girl'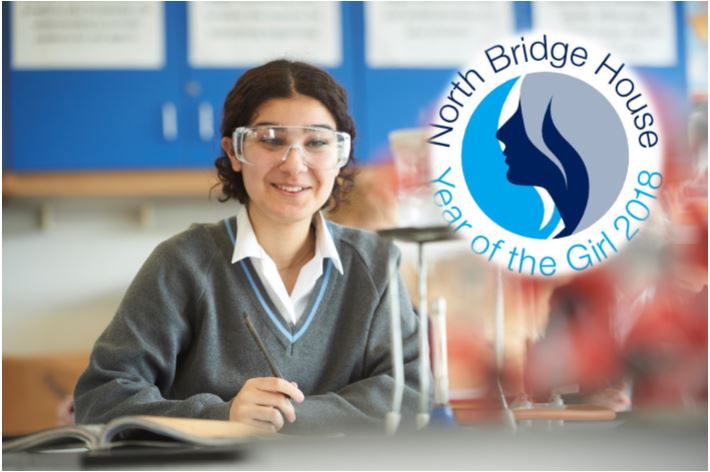 With 2018 marking 100 years of votes for women, North Bridge House honours this centenary with a celebration of girls across its five vibrant co-educational North London campuses, naming 2018  'NBH Year of the Girl'.
In line with International Women's Day this week, the School has launched 'NBH Year of the Girl' with a specially designed badge and has committed to continue to do everything it can to forge positive visibility of girls at NBH. The School aims to do more and more to celebrate girls' achievements across the group and to champion the achievements of the women who inspire all our pupils and teachers.
This week will see a celebration of International Women's Day across all our schools from Nursery through to our Sixth Form. With activities both in and outside of the classroom, our pupils will be supporting progress towards gender parity, motivating and uniting friends and their school communities to think, act and be gender inclusive.
At North Bridge House, girls and boys mix in a relaxed setting, both inside and outside of the classroom.  Children are treated as individuals, and they are not judged by their gender.
Brendan Pavey, North Bridge House Senior Hampstead Head Teacher said:
"It is impossible to imagine our students going out into a world that has previously accepted the truly misogynistic working environments that we are hearing about in the press today.  I am confident that they would stand up for their rights, both boys and girls, blind to some of the prejudices that have plagued our society over recent decades.  I would argue that only in a mixed school environment, that treats everyone as an individual, with equal rights, will children be truly prepared and confident to work with people from all backgrounds, no matter what colour, creed or gender."
Published on: 6th March 2018