North Bridge House Sixth Form Canonbury students celebrate A Level achievements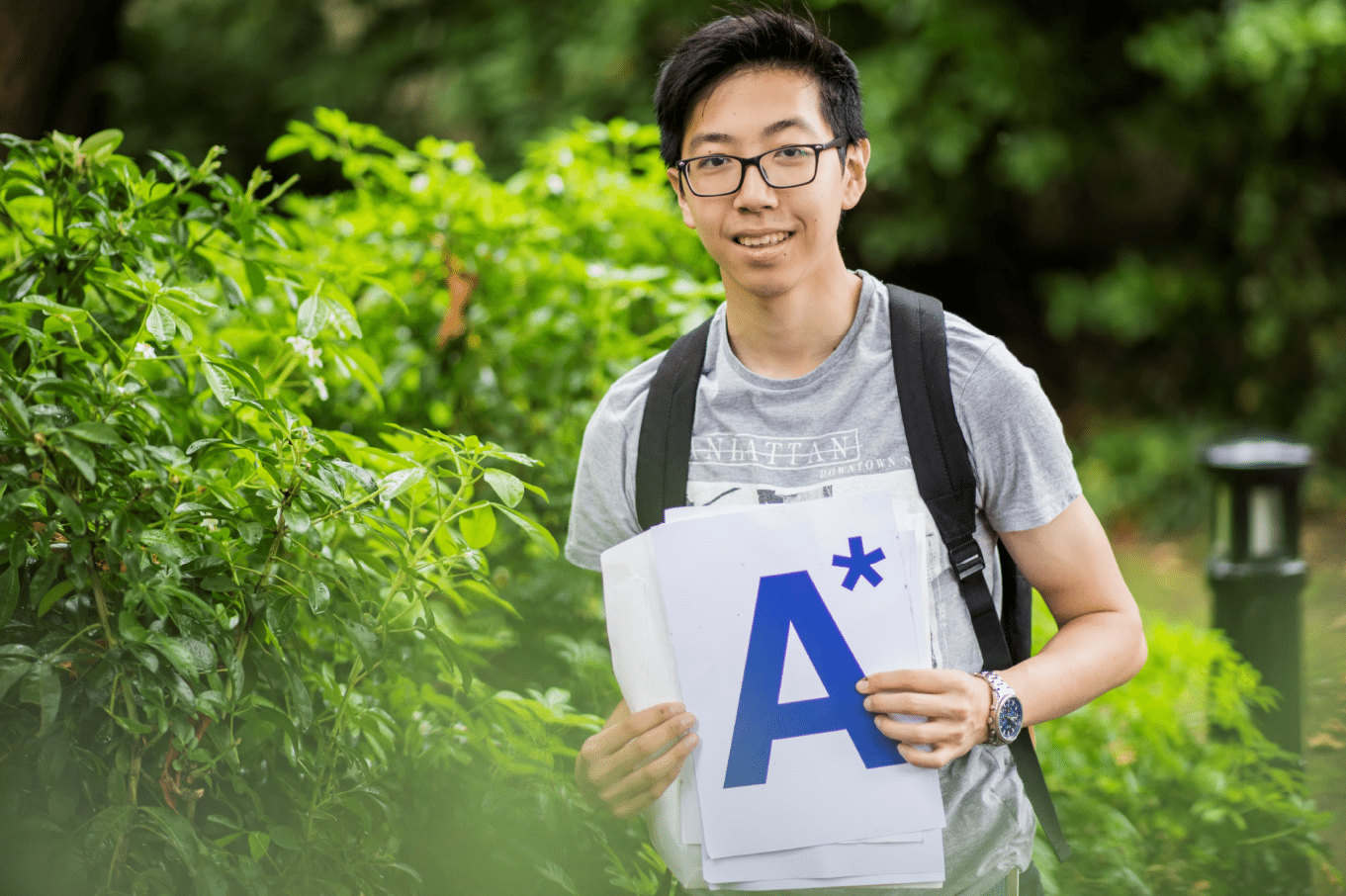 Pupils at North Bridge House Canonbury celebrate A Level results and university offers
Sixth Form students from North Bridge House Canonbury are celebrating another year of excellent A Level results with 57% A*- B grades. The young Sixth Form's second set of results see an impressive Advanced Level Information System (ALIS) Value-Added score of 0.3 for another year running, meaning many students have gained a whole grade above predictions.
Yiwang Lim (pictured above) and Sama Aunallah gained a host of A* and A grades across a range of subjects. Yiwang, having now gained a place at first choice University of Bath to study Economics, achieved an A* in Economics and an A grade in both Maths and Geography. Yiwang:
'I'm totally shocked to be honest. I thought I better check up on the Clearing process last night and then came into school today to collect an A* and two As!'
Sama successfully secured A grades in English Literature, Economics, History and the Extended Project Qualification (EPQ), highly valued amongst Russell Group universities. Sama:
"I've been so excited and nervous waiting for today… I'm just so happy I've got 4 As! I'm really looking forward to going to Bristol University. I'm going to do Politics, Philosophy and Economics; I'm not sure of my career plans yet but I just really wanted to do a degree in something I am passionate about."
NBH Canonbury students particularly excelled in English Literature this year with 100% of pupils gaining A*-B grades. The school also continued its strong performance in Art with students celebrating 100% A* and A grades.
NBH Canonbury's emphasis on extending students' skill sets and preparing them for higher-level study is evidenced in three students gaining A* grades in the Extended Project Qualification (EPQ) this year.
Jonathan Taylor, Head of North Bridge House Senior School & Sixth Form Canonbury, said:
"We are immensely proud of our A-Level students' achievements. It is a pleasure to celebrate with them today after all their hard work and to see them secure places at their first-choice universities. What is most exciting and rewarding for me today is to know that we have further improved our already excellent ALIS value-added score, continuing to evidence the real impact that our teaching and pastoral support has on our students."
Published on: 17th August 2017