North Bridge House's Paper Production Plant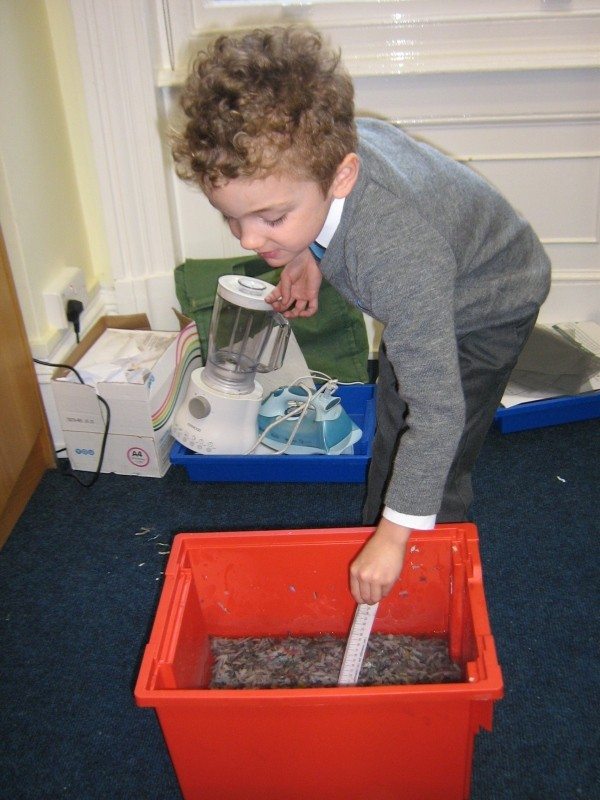 Last week the Hawks class, otherwise known as 1Jo, turned their classroom into a paper production plant to continue their investigation into paper as part of the Science unit on Materials. A very helpful group of class parents joined the Hawks to help make new paper from recycled paper. With adults to assist, the children shredded used paper, soaked it in warm water and mixed it into pulp in a food processor. Then, using a mesh screen as a sieve, they were able to lay a lovely, flat sheet of wet paper out to dry.
Next week the class will be reviewing the entire process and thinking about the questions that this investigation has brought up… and of course they'll be writing on their paper!
Published on: 1st February 2015