Nursery and Pre-Prep Summer Fair Raises a Huge £14,000 for Charity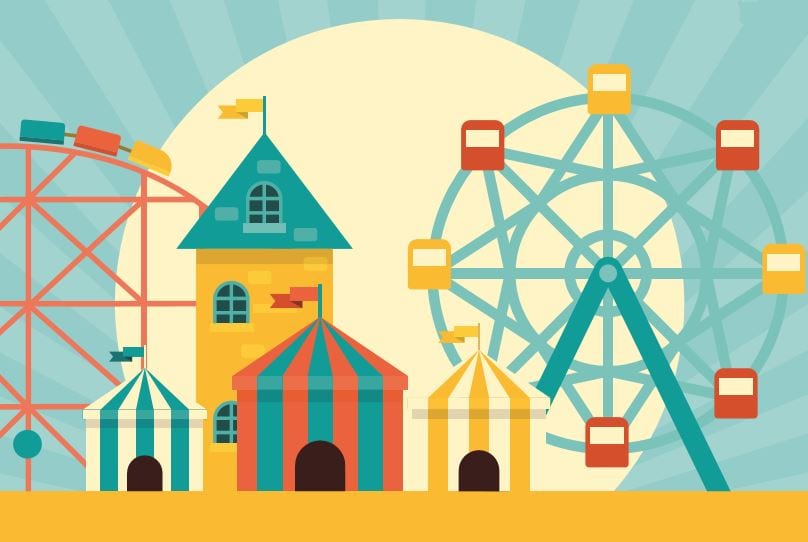 It is not officially Summer until North Bridge House Nursery and Pre-Prep schools host their annual Summer Fair, which every year, the Friends of NBH group make a truly wonderful community event. From face painting to fairground games, an art auction to cakes sales, the day is not only great fun but a great investment and this year alone, the fair raised over £14,000 for charity.  
FoNBH (Friends of NBH) have chosen to split the money between two very worthy charities that are close to the hearts of our school community: The East Africa Children's Project (EACP) and the Unicorn Theatre, each receiving £7,000.
The East Africa Children's Project is a small charity which aims to change the future of disadvantaged children in Kenya, Tanzania and Uganda. Supporting local projects which target children's centres, education programmes and individual pupils, the charity makes a real difference to communities struggling to take care of their children.
The money raised from the NBH Nursery and Pre-Prep Summer Fair will go towards Joy Children Centre, an orphanage and a community primary school which serves approximately 210 orphans and the most vulnerable children in the local community. Here the money will be spent on educational resources as well as completing the girls' dorm and installing solar panels.
Our donation is the largest single donation that the East Africa Children's Project has ever received and it will go a long way towards improving the lives of girls and boys at the Joy Children Centre.
Our second donation to the Unicorn Theatre, the UK's leading theatre for young audiences aged 6 months to 18 years, will allow the charity to continue to create high quality work that is accessible to all, regardless of circumstance and background. The theatre group presents around twenty shows each year, at home and abroad, to around 90,000 children, and works extensively with schools and the local community to invite children from all cultures into a conversation about art and the world we live in.
The fundraising has not stopped there, though! NBH Nursery and Pre-Prep Schools have raised a further £2,000 for Water Aid from a whole host of FoNBH events this term, including the Parent Quiz Night, Nursery Zumba, the Pre-Prep Games Night and Uniform Sales.
North Bridge House Nursery & Pre-Prep Schools would like to say a huge thank you to parents, children and staff for putting on another fantastic term of events, and giving so generously of both your time and money. A special thank you must go to our wonderful parent group, FoNBH and Maria Bowden who has coordinated the Summer Fair fundraising activity.
Here's to our continuing fundraising efforts next academic year!
Published on: 12th July 2018