Olympian comes to NBH Prep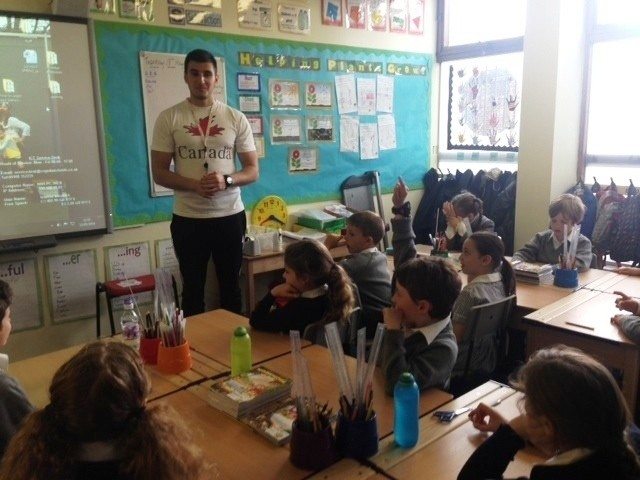 On Tuesday 14th May Paul Ifrim, a Romanian Olympian from the sport of Double Luge, spoke to 3Kendrick.  He told the class about the training it takes to be an Olympian, and how fast the double luge can travel.  He showed the class some video clips of when he was competing, including a video which made the children feel as if they were riding the luge themselves!
It was an honour and a privilege to meet him and I know the pupils of 3Kendrick will remember the time when an Olympian came and visited them.
Frida
'I was amazed that an Olympian came to see us today. I think that I would never do the double luge.'
Lucas
'I think it is dangerous and you need a lot of courage, I would like to do it.'
Olive
'I think that you need a great deal of bravery to do the double luge and a lot of muscle.'
Orla
'I really loved that the luge can go up to 90miles open hour. You have to have so much courage.'
Mia
'I think it is very hard to do the double luge but it looks fun. It is very nice for an Olympian to come and talk to us – it was fun to listen.'
Serdar
'I felt amazed at how fast it went.'
David
'You are very brave and strong and have lots of courage.'
Pietro
'I think it would be fun but you'd need a lot of courage. And I want to try the double luge because it would be fun.'
Published on: 14th May 2014