North Bridge House Senior School Canonbury: 'Outstanding' in All Areas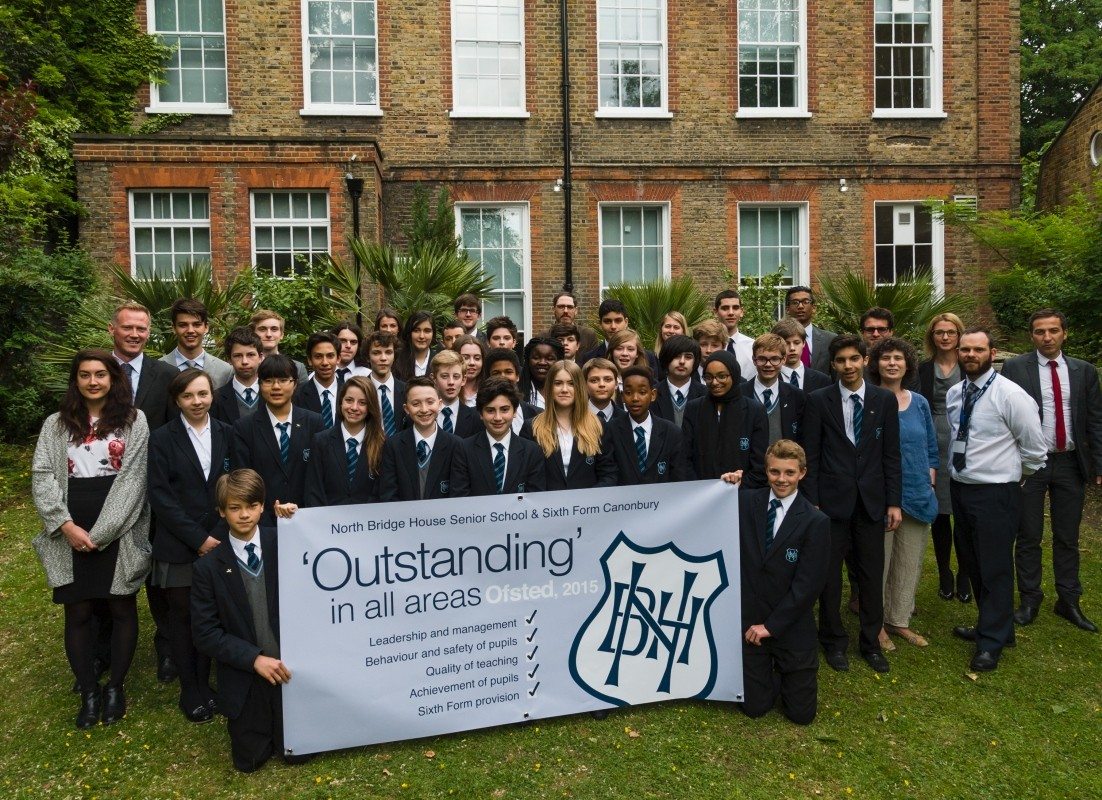 We are absolutely delighted that North Bridge House Canonbury has been awarded 'Outstanding' for its Senior School and Sixth Form provision following the Ofsted inspection in May 2015. Having only recently opened in September 2014, Ofsted's report reflects how much the school has already achieved as Islington's first independent senior school for 13-18 year olds, based on the longstanding success of the North Bridge House group.
Although all schools, regardless of sector, are inspected by Ofsted in their first year of operation, North Bridge House Canonbury has demonstrated the importance of establishing a wide-ranging curriculum, together with a well-organised extra-curricular programme, and the substantial value that inspiring teaching and individual attention can add to a young person's education.
The Ofsted report highlights our nurturing yet academically rigorous ethos, to which all staff and students contribute, and the exemplary work of our head teacher, senior leaders and teachers, who together form an inspirational team. The school is commended for excellently preparing students 'for the next stage of their education through effective pastoral support and guidance for academic subject choices or for university or career choices.'
Ofsted also identifies the 'consistently outstanding support' that our students receive and our 'highly effective teaching', which both motivate and challenge pupils to fulfil their potential, whilst encouraging them to develop a self-confidence which aids their academic progress significantly.
Jonathan Taylor, Head Teacher states:
'I am delighted that Ofsted has recognised our high expectations and commitment to providing academic excellence, at the same time as supporting our pupils' personal development in our non-selective environment.
This outstanding result comes as a great reward for both our staff and our pupils, of whose work I am very proud. I look forward to maintaining our high standards as the school matures and to ensuring we continue to provide an exceptional education.'
Other key elements of the findings were:
'There is compelling evidence that students make well above expected levels of progress over time.'
'Sixth form provision is outstanding.'
'Students sustain outstanding levels of behaviour and positive attitudes to learning. They are punctual, respectful and learn to be responsible young people, well prepared for life in our modern society.'
'Students make significant progress from their starting points. Results in mock examinations show that they are achieving above expected levels from their previously predicted grades and performance.'
'Students who require additional help in their learning make above expected levels of progress because they are given good support in lessons to match their identified needs'.
Published on: 12th October 2015