Pupils Highlight Ocean Sustainability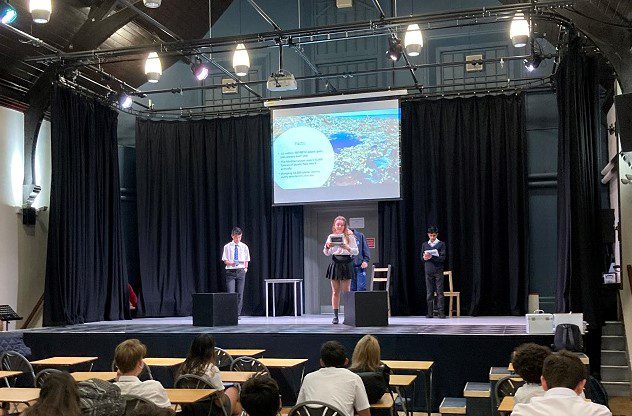 To mark World Ocean Day on Tuesday 8 June, North Bridge House Senior Canonbury pupils delivered a presentation to fellow students that highlighted the importance of the ocean and the threats it faces.
During the presentation, students provided some useful solutions (simple but effective things everyone can do) to help protect our ocean; for example, using reusable bags, water bottles, metal / paper straws, biodegradable products.
The presentation also discussed how companies are prioritising sustainability by attempting to reduce their waste production and manufacturing products with recyclable materials.
Students concluded the assembly by challenging their peers to think about how much the sea and its inhabitants regulate our weather, climate and overall way of living, proving we depend on the ocean as much as it depends on us.
North Bridge House Senior Canonbury students achieved highly impressive GCSE results despite the challenge of lockdown, with an overall 66% achieving Grade 7 or above (the equivalent of an 'A' or higher) and 24% making the top Grade 9. North Bridge House Senior Canonbury's best A Level results yet saw 34% of A*/A grades and 21% of all students scoring straight As or higher.
If you would like to find out more about our Senior School Canonbury, or request a prospectus, click here.
To find out when our next open days are taking place, please click here.
Published on: 22nd July 2021