Year 11 in France: Nous Aimons Loire Valley!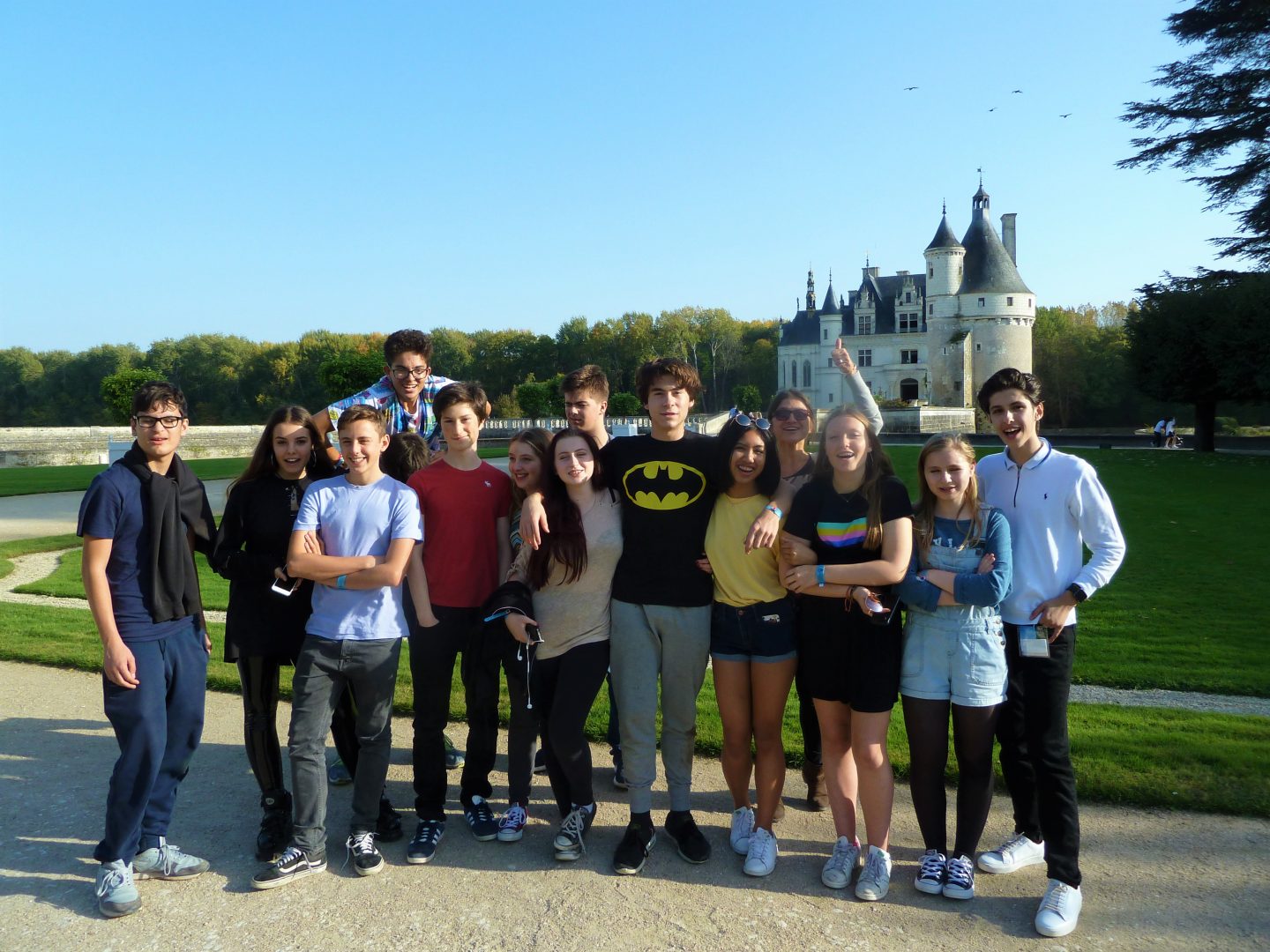 NBH Hampstead's GCSE French students did not have to wait until half term for a change of scenery. To consolidate a very successful start to their Year 11 studies, 14 students travelled to Chinon in Loire Valley to immerse themselves in the French way of life the week before half term.
The French Way of Life
Staying in pairs with French host families, our GCSE students fully embraced both the language and the culture. Three full days of sunshine and temperatures as high as 27 degrees also made for "au rendez -vous".
As well as the wealth of opportunity to engage in conversation with their host families, students practiced their speaking skills in two matinees of three-hour lessons with local French teachers.
A little bit of History
On the first day, students enjoyed a visit to the Château Chenonceau, using audio guides to learn about the history of the château spanning the river Cher and the succession of women who built and restored it. They then lost themselves in the picture perfect Candes-Saint-Martin village and its stunning hilltop views of the countryside, which earn the village its official title of 'one of the most beautiful villages in France'.
When in France…
… Eat chocolate…
The next day, after their class and a scenic lunch in the park, students visited Patisserie Bigot where they learnt a lot about the making of chocolate. They were more than happy to sample some of the produce, tasting the difference between the 100% pure chocolate and its derivative white chocolate, which is only made from a blend of cocoa butter, milk and sugar. Students then did a little bit of shopping in the heart of Amboise before heading to Château du Clos Lucé, Leonardo da Vinci's last residence.
… And drink grape juice!
On their final day, students visited the Cooperative Vins du Vouvray caves and tried some of the authentic (and delicious!) grape juice with vine peach. The group then headed to Tours for a cookery class where they made their own tomatoes, goat tart tatin and spring rolls. Our students' final visit was to the Vallée Goupillières, the Troglodytic Valley of Goupillières. With a guided tour in French, students were taken back to the early Midde-Ages when peasant cave-dwellers came to live in the valley. In the shadows of the Loire castles, students then explored the exceptional 2 hectares of landscape.
Published on: 2nd November 2017