Year 12 Young Enterprise Students Impress Investors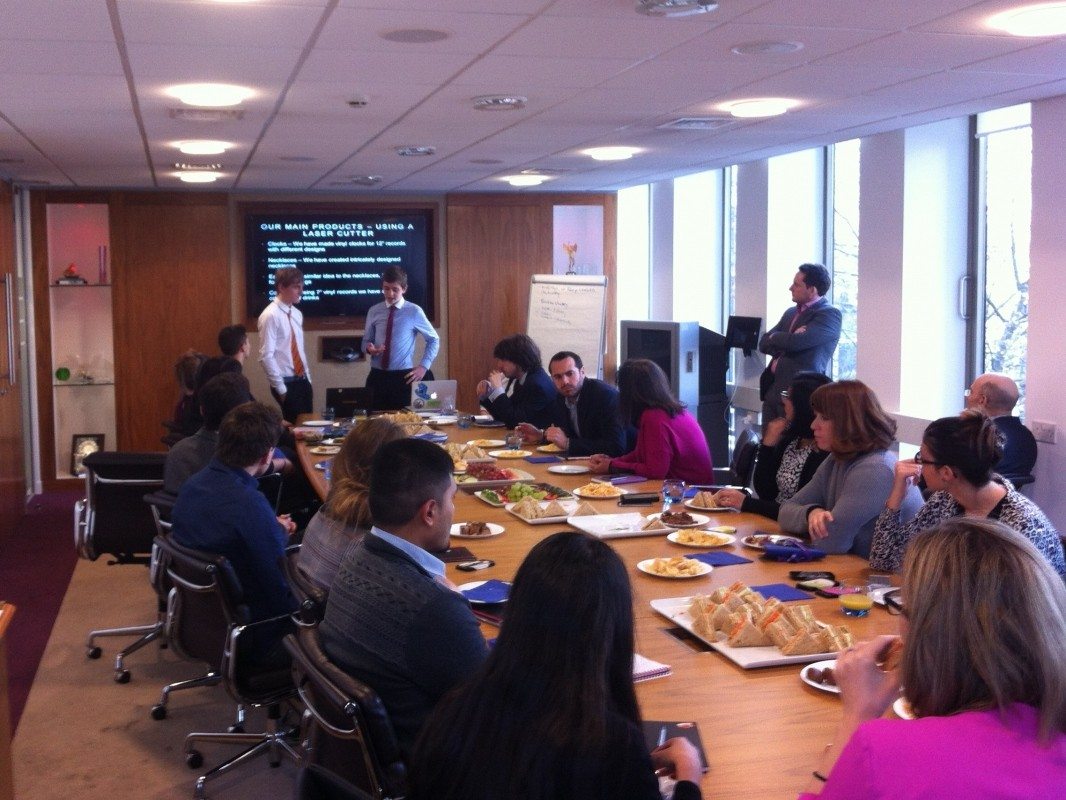 As part of the Young Enterprise "Company Programme", Year 12 students at North Bridge House Canonbury have set up their own firm which they are running for the year with the guidance of a business volunteer. This is a real hands-on experience for the Sixth Formers who have been responsible for everything from raising the initial share capital to designing and making their product, which they will now be selling directly to customers at specially organised trade fairs. They have designed contemporary, vinyl based products including jewellery, phone cases and clocks, which are created with a laser cutter.
Below is a student account of their recent trip to UK based chartered accountants, Grant Thornton, where they successfully pitched their business:
On Tuesday the 18th November our Young Enterprise team, accompanied by Mr. Stenning, went to Grant Thornton to pitch our products to a room full of potential investors. We had prepared a 15 minute presentation detailing what we are going to sell, followed by over half an hour of tough questions. The whole thing was set up as a sort of 'Dragons Den' type scenario with our team trying to sell the different aspects of our company to over thirty Grant Thornton employees. After some difficult questions the Dragons were happy with our company and we managed to sell over £200 worth of shares. Also, we made some great new contacts who can help us expand our company, not just financially but with website design and marketing tips. Thanks to the money we made from selling shares, we were able to pay for a contact with our laser cutters and get our products ready for sale, which we will be selling at Spitalfields market as well as at Petticoat lane.
Published on: 3rd December 2014