Year 9 & 10 Netball Tour to Condover Hall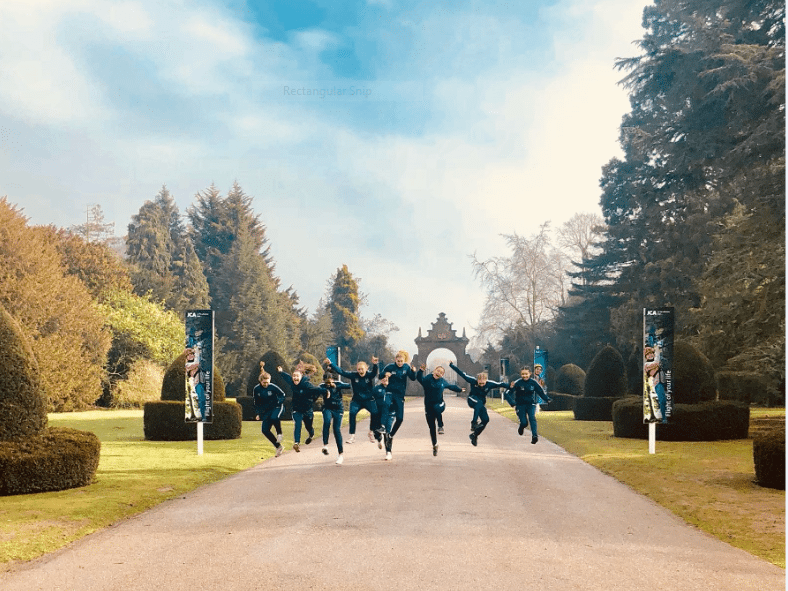 By Mimi Bailey, NBH Hampstead Netball Team Captain
On the 9th to the 11th of March, nine netball players from Years 9 and 10 were chosen to represent North Bridge House in a netball tour to Condover Hall in Shropshire. It was a weekend full of activities, team bonding, and netball, of course. The weekend away helped us to become closer, not only as a team, but in the different year groups. The team bonding activities enabled us to develop our netball skills and improve in our matches.
At Condover Hall, there were many activities to participate in while we weren't on court. For example, there was tunnelling, laser tag, a laser maze and a games room (consisting of two pool tables and a ping pong table). In the evenings there was a campfire, a silent disco and delicious food to be enjoyed.
As for the netball tournament, it was a great opportunity to develop our skills, improve our learning and understanding of the game, and work together as a team, doing the best in all of our matches against strong opposition. On the first day of the tournament, we worked hard as a team to match the level of skill of the opposing schools and clubs, and put up a good fight.
When we weren't playing our matches or doing the various activities provided, we took every opportunity to train as a team. We even practiced on the courts in the evenings (luckily they had floodlights), and had many games of 'electric piggy' to get us all warmed up. Our amazing coaches (Mrs. O'Keefe and Miss Donnelly) set up practical and efficient drills to further develop our teamwork, communication and netball skills.
"There was a real buzz about the courts with teams warming up, playing matches, spectating as well as others taking part in the outward bound activities which Condover Hall is renowned for. When it was our turn to play the girls did us proud. They put into play all the things we had been working on. They listened to advice given at half time and full time and improved every game," said coach Mrs O'Keefe.
On the second day, we played even stronger as a team and were aware of some of the other teams' tactics, evening the score when it came to round two. Mrs O'Keefe said:
"The second round of matches was very exciting to watch. The girls were energetic and every member of the team was giving their all. Maya as a mid-court player was invaluable in terms of her hunger for the ball!"
Maya and Darcy both received prizes as players of the tour, and we were all really pleased with our performance and achievements as a team.
Overall, the netball tour to Condover Hall was a great success in the sense that we all enjoyed every part of it. Above all, we improved our netball skills, bonded as a team and as a school, and contended well in the tournament, representing the North Bridge House netball team.
Congratulations to the fellow teams in our group, which included St Mary's Calne, Ripley Netball Club and Long Eaton Netball Club.
Published on: 21st March 2018