As our Year 6 and 8s finalised their senior school destinations, with another stunning set of placements and scholarships, we've had an 'out and about' half term of trips, events, sports fixtures and learning outside the classroom – with all the valuable learning and experience that comes from these types of enrichment.
The Urban Airport trip was a particular highlight. The children completed a design challenge in advance to reimagine transport in the future. As the only school in all of Europe to have visited so far, NBH pupils were delighted and inspired by the experiences of 'flying taxis' and drones being used for deliveries – a real glimpse into the future.
And if you've been in Chinatown over the past couple of months, you likely will have seen one of our several school parties that ventured there, to sample the cuisine and to practice their Mandarin amidst the vibrant Chinese culture.
Our advantageous location means we are in close proximity to the amazing resources and experiences London has to offer. ZSL London Zoo is just a short walk away and Years 3, 4 and 5 have enjoyed multiple trips to see the classroom-taught principles of evolution in action, documenting animal adaptions and behavioural characteristics during their visits.
At the end of April, our Prep School cross-country team participated in Mill Hill School's annual event, doing themselves and their teachers proud by giving their all and achieving some credible placings.
Back in school, we have been channelling our creativity, designing our very own stamps for the Queen's Platinum Jubilee, learning the art of persuasive language in advertising, creating beautiful work for the Cognita Art competition, and gaining an understanding of the work of William Shakespeare through language interpretation and performance. We're already looking forward to performances of the abridged versions of the great Bard's work in the final weeks of this term; and to all the super events and celebrations that will round off another excellent year at NBH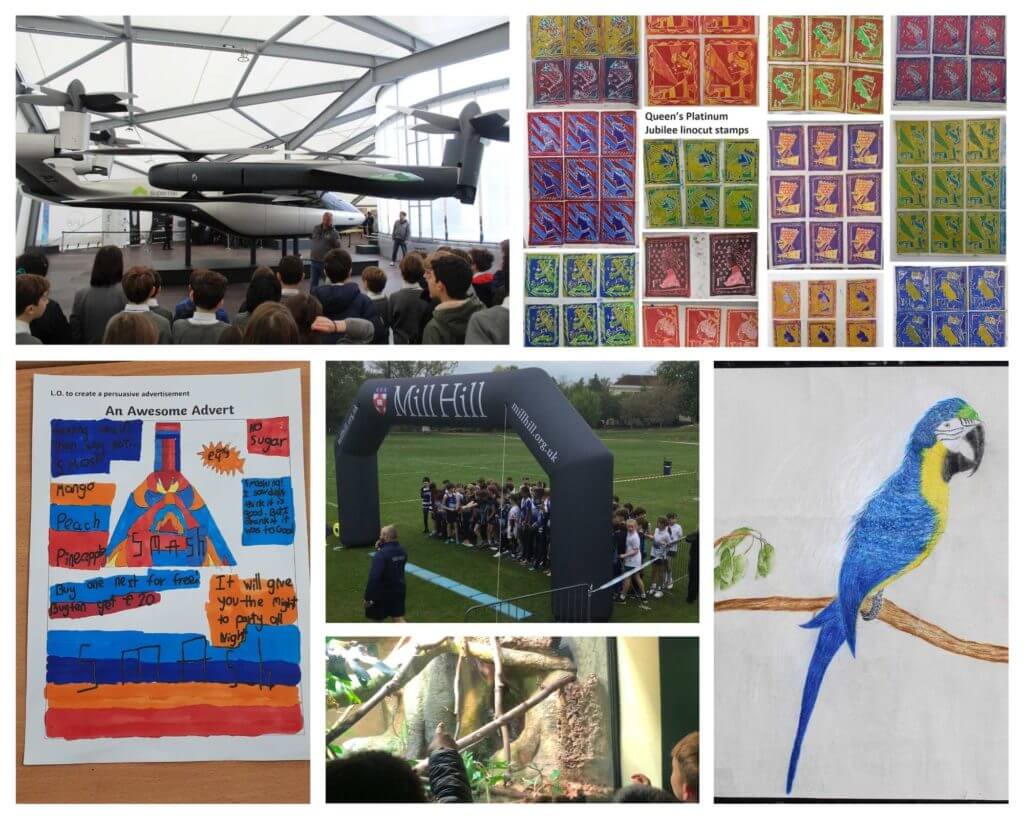 Back to Category