North Bridge House Senior School Students Celebrate Impressive A Level Results
Pupils at North Bridge House Senior Canonbury in Islington celebrate top A Level grades and competitive university places
Sixth Form students from North Bridge House Senior Canonbury in Islington are celebrating another year of impressive A Level results, having achieved 67% A*-B grades.
Despite a challenging couple of years due to the pandemic, with this summer's exams having been the first formal examinations sat by the Class of 2022, 100% of North Bridge House Senior Canonbury students achieved A*-B grades in eight subjects across the curriculum, with notable success in the languages: 100% A*-A grades (or equivalent) in Italian and Chinese.
Top performing student Thomas Hunt achieved an A* in Fine Art, an A in Geography and an A in Italian, and is delighted to have secured a place at the world-renowned arts and design college, Central Saint Martins, University of the Arts London.
Fellow high achiever, Enrico Meucci Lyons also celebrated success in languages and the humanities, achieving A*AB in Italian, English Literature and History. Enrico is thrilled to have gained entry to his first-choice university, SOAS University of London, to read International Relations and Law.
Manaka Ueno did women in STEM proud, achieving highly in Maths, Further Maths and Physics. Most notably, Manaka secured an A* in Maths and an A in Further Maths and is now looking forward to pursuing her passion for STEM at university in Japan.
Overall, North Bridge House Senior Canonbury achieved a clean sweep of 100% A*-B grades across Chemistry, Chinese, Economics, English Literature, Fine Art, Geography, History and Italian, adding to its track record of both academic and creative success.
All members of the school's 2022 cohort secured places at their first-choice universities, to study degree courses including Law, Pharmacy, Psychology, Social Policy and Speech and Language Therapy.
Assistant Headteacher and Head of Sixth Form, Mr Alex Margerison, comments on the success of the students:
"We are extremely proud of our students' successes. I am particularly delighted to see their achievements across such a broad range of subjects. With our small class sizes and focus on individual needs and interests, we support our students through the rigours of our traditional yet wide-ranging A Level curriculum, and our students' top grades are a testament to both their hard work and that of our teachers."
Mrs Charlotte Tassell-Dent, Head of School, North Bridge House Senior Canonbury concludes:
"I am delighted with our students' outstanding A Level results. These grades underline the hard work and determination each student has shown under challenging circumstances over the last few years. They represent many hours of work and incredible commitment from students, staff and parents alike. On behalf of all members of the school, I wish our Year 13 students every happiness in their future studies and chosen careers."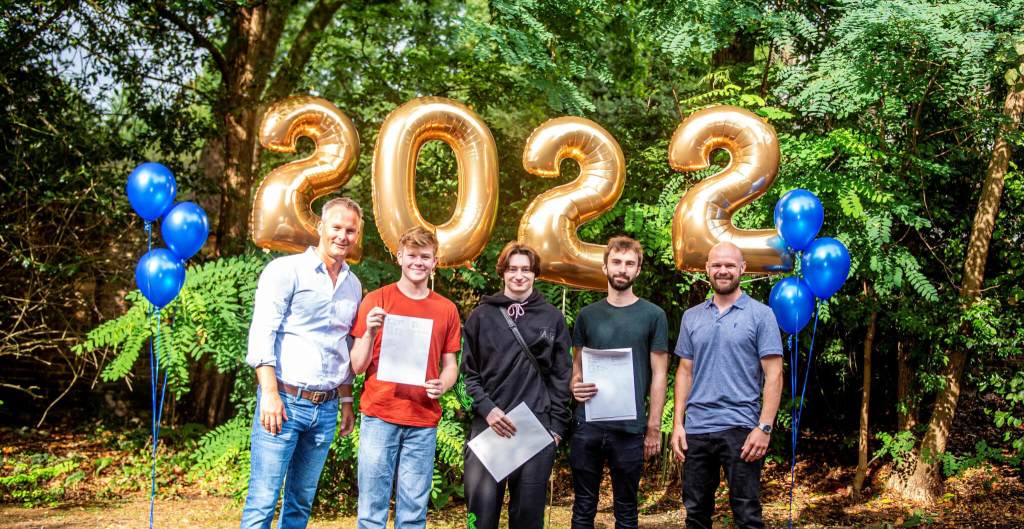 Back to Category