Outstanding Results for North Bridge House Prep School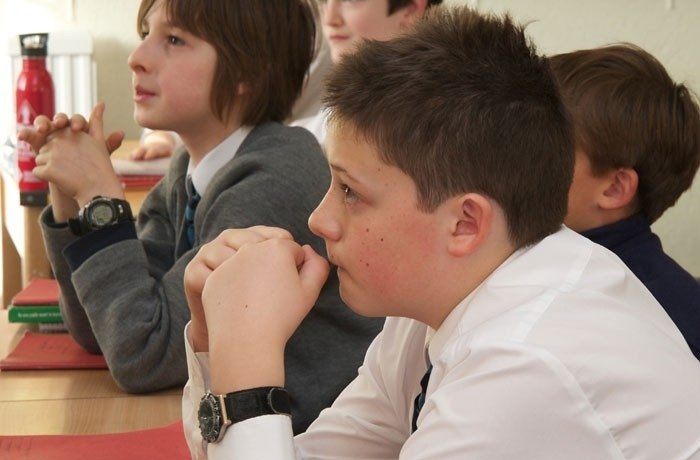 North Bridge House Prep School is thrilled to announce that the Year 8 boys' outstanding efforts have resulted in some truly excellent Common Entrance grades.
Our hard-working students' Common Entrance results are always a cause for celebration and this year is no exception. An impressive 61% of all grades awarded were A* – A- and a number of additional awards were given for exceptional performance in subject specific exams. The boys are all delighted to have successfully gained places at their first choice schools, with some having done so through the challenging scholarship route.
We are extremely proud of the Year 8 boys and congratulate them on not only their results, but on their commitment to and attitude towards their education. A big thank you must also go to the dedicated staff who have given the boys the best possible support and preparation for their exams.
Common Entrance Results 2014
Bradfield
Miles Jackson
Bryanston
Joseph Norman
City Of London
Casper John
Avi Lederman
Nicolas Hopson
Sam McMahon, Scholarship Award
Oliver Pitt
Merchant Taylors'
Rahil Mayet, Science Award
Matthew Bowden, English Award
Mill Hill
Sam Monaghan
Daniel Oparvar
Nicolas dit Massart
Zachary Brettler
Freddie Goldstone, Music Award
Matthew Tindall
Anthony Sutton-Linneen
North Bridge House Senior, Hampstead
James Pholpradab
St Albans
Sam Stern (Scholarship route)
St Paul's
Jan Bauer
Parker Dougall
Liam Reed
UCS
Alexander McLoughlan
Lucas Bouvier
Luca Renna
Jacob Collett
Westminster
Senkai Hsia (Scholarship route)
Published on: 12th June 2014