Our dedicated team of teachers educate, inspire and support pupils in every facet of school life. Please see the staff list below.
To contact the Prep School, please call 020 7267 6266 and select option 3, or email prep.reception@northbridgehouse.com.
If you would like to receive details of staff qualifications, please contact the Prep School via prep.reception@northbridgehouse.com.
Cognita Director of Education (Chair of Governors): James Carroll
Senior Leadership Team (SLT)
James Stenning
Head Teacher
James became Head of North Bridge House Prep School in September 2018.  James grew up in Kenya and spent five years at boarding school in Somerset. Following a degree in Economics and Spanish he work...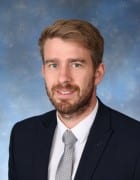 Tom Le Tissier
Deputy Head Teacher
Tom joined NBH from Duncombe Prep School in Hertfordshire where he was Deputy Head, Director of Teaching and Learning and Online Safeguarding Lead. He is an experienced practitioner having taught thro...
Aidan Taylor
Assistant Head (Head of Middle School)
As Assistant Head (Middle School), Aidan oversees teaching, learning and pastoral care in Years 5 and 6. He has worked as an Assistant Head, Maths Coordinator and class teacher in primary schools in N...
Veronika Shelley
Assistant Head (Head of Lower School)
Veronika oversees teaching, learning and pastoral care in Years 3 and 4 at the Prep School, as well as the Learning Support Department. She joined the Prep School from NBH Senior Canonbury where she w...
Ray Irving
Assistant Head (Co-Curriculum) and Deputy Designated Safeguarding Lead
Ray has joined us from Dubai as Assistant Head Teacher (Co-curricular).  Ray's role will be to coordinate the co-curricular and extra-curricular activities that the children can enjoy to further en...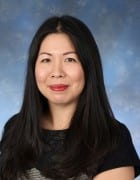 Penelope Lee
Senior Teacher and Designated Safeguarding Lead
In addition to her SLT role, supporting staff across the school with pastoral matters, Penny teachers English and Maths to boys in Years 6 and 8. Penny began her own education at Stepping Stones, n...
| Staff | Position |
| --- | --- |
| Dillie Baria | Head of Digital Learning & Computing |
| Richard Branch | Director of Sport |
| Simon Columb | Head of Art |
| Helen Greenham | Director of Music |
| Céline Maillard | Head of Languages |
| Colin King | Head of History |
| Juliette McGirr | Head of English |
| Peta Probst | Head of Learning Support & Professional Tutor |
| Shannon Rodgers | Head of Science & Head of Careers and Examinations |
| Maggie Szczygielska | Head of Maths |
| Amy Coad | Head of Girls' Games & Educational Visits Coordinator |
| Simon White | Head of Drama |
| Jessica Colledge | Acting Head of Year 3 (Maternity Cover) |
| Matthew Lockwood | Head of Year 7 & Year 8, Teacher of Games/Physical Education & Deputy Designated Safeguarding Lead |
| Alice Polglaze | Head of Year 4 |
| Dana Vivian | Head of Year 6, Teacher of English & Future Schools Coordinator |
| Juliette Woods | Head of Year 5, Teacher of English and Drama |
| Joseph Grahame | Teacher of Art |
| Holly Forman | Teacher of English |
| Zoi Lianou | Teacher of Languages |
| Li Man | Teacher of Languages |
| Deon McNee | Teacher of Mathematics, Geography and Games |
| Brandon Dewey | Teacher of Mathematics |
| Laurie Power | Year 3 Teacher, Assistant Head of Year 3 |
| Kelig Sassery | Teacher of Languages |
| Suzan Soni | Teacher of Mathematics |
| Raquel Soto-Marin | Teacher of Languages |
| Aaron Yeung | Teacher of Mathematics |
| Josh Fox | Teacher of Geography |
| Alex Griffiths | Music Fixed Term (Maternity Cover) |
| Kendal Barrett-Brown | Year 4 Teacher, Assistant Head of Year 4 & Deputy Head of English |
| Madeline Henderson | Teacher of English |
| Anna Truesdale | Year 4 Teacher |
| Aniela Dunford | Learning Assistant |
| Dominic Learoyd | Teacher of PE Fixed Term (Sep-Dec) |
| Nikki Godfrey | Learning Assistant |
| Sonia Gomez | Year 3 Teacher and Assistant Head of Learning Support |
| Lenka Gryzova | Learning Assistant |
| Marilyne Guillaumont | Learning Assistant |
| Stephen Knibbs | Year 3 Teacher |
| Sara Page-Towers | Senior Learning Assistant |
| Camille Purcell | Year 4 Teacher |
| Lynz Smith | Teacher of Mathematics and English |
| Pete Elston | Caretaker |
| Joseph Grahame | Teacher of Art |
| Sue Hill | Librarian |
| Alan Keane | Facilities Manager |
| Leila Parsons | Cover Supervisor |
| Rita Capaldo | Catering Manager |
| Iulia Rocafull | Data Manager |
| Zoe Menendez-Buick | Office Manager |
| Francis Barry-Walsh | Receptionist |
| Julie Mayhew | Business Manager |
| Alex Aruwjoye | IT Technician |
| Alison Miley | Registrar |
| Sue Sabin | PA to Headteacher, HR, Recruitment Coordinator and SCR Champion |
| Devi Bhugoowan | School Nurse |