Excellent GCSE Results at North Bridge House Senior School: 50% A* or A grades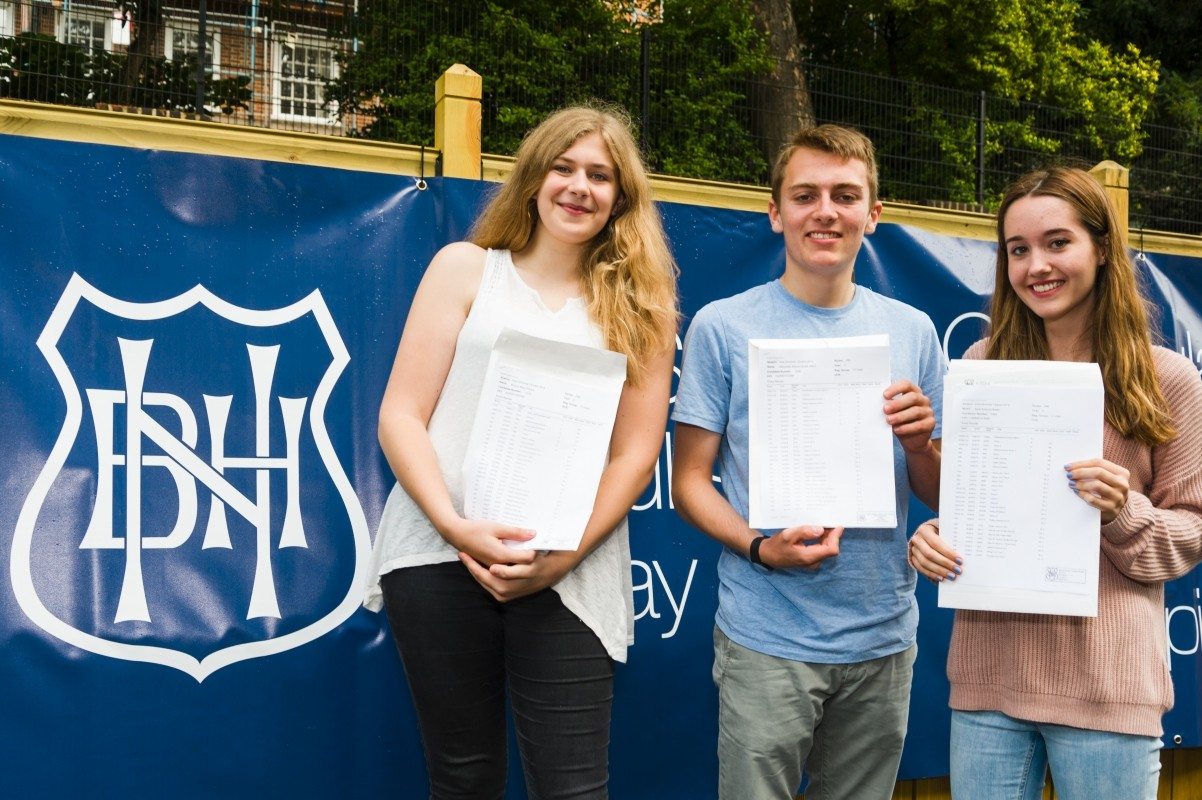 At North Bridge House Senior School, we are celebrating another year of excellent GCSE results, with 94% of our pupils having gained 5 or more A* to C grades. Including Maths and English, 91% of all students achieved 5 or more A* to C grades.
Our results were particularly strong in the core subjects of English, Science and Mathematics, with 63% of pupils gaining an A* or A in Maths. Furthermore, all pupils who took Additional Mathematics achieved an A, the highest grade possible!
Humanities faired equally as well, notable was the 64% of A* and A grades achieved in History. Our Senior School pupils also performed exceptionally well in the creative subjects, with over half of students taking Art, Drama, Photography and Textiles gaining A* or A grades.
Among the successes were our Peer Mentoring Prefects, Katie Baxter and Bryony Gretton, and keen sea cadet Alex Smith.
Katie achieved nine A*s which included German, Drama, History and Classics.
Bryony achieved eight A*s and two As, including an A* in Mathematics after sitting the GCSE a year early, and now an A, the top grade, in Additional Maths.
Fellow high achiever, Alex, gained seven A*s and three As.
Mrs Masefield, Head Teacher said:
"I'm absolutely delighted to see our pupils rewarded for their incredible hard work. The combined academic and creative success of this year's cohort is a testament to the range of talents we aim to nurture through our diverse curriculum. I'm so proud of our students' achievements and wish them the best of luck at their new Sixth Forms. They have bright futures ahead of them."
We are so pleased for all of our Year 11 pupils and look forward to welcoming them back for the awards evening later this year.
Published on: 12th October 2015