North Bridge House Senior School students celebrate best ever A Level results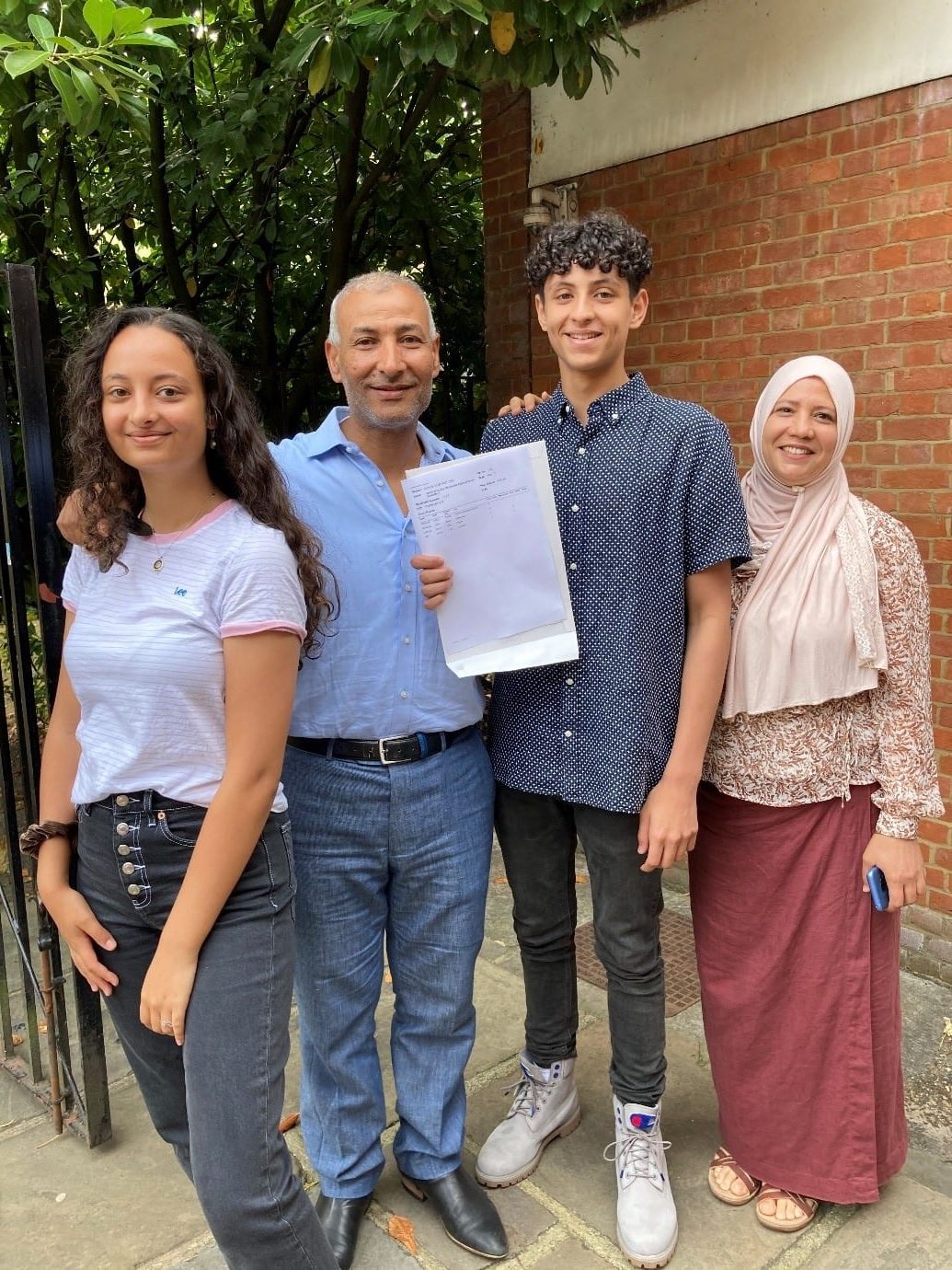 Sixth Form students from North Bridge House Senior Canonbury are celebrating their highest A Level results to date, having achieved an outstanding 68% A*- A grades despite this year's challenging circumstances.
With a huge 40% A* grades overall and half of all students scoring straight As or higher, we outperformed the national average of 9% A* grades and were able to provide exam boards with extensive tracking and assessment data, detailing not only students' mock exam results but their progress from point of entry.
"To ensure all students achieve, we use key tracking points throughout the year.  While tracking points provide quantitative performance information, it is the rich and mature quality conversations with teachers that motivate students to want to and believe they can improve.  Supporting students to reflect and independently act makes the most significant impact," explains Mr Doherty, Head of School.
Top performing students Jason Jiang and Taha Mirshahi achieved 4 A*s and 3 A*s respectively, plus an additional A and A* in the Extended Project Qualification (EPQ). Jason will read Philosophy at the University of Cambridge and Taha is embarking on a degree in Dentistry at Queen Mary, University of London.
The pai both celebrated success in Spanish as well as the notoriously tough STEM subjects, with Jason securing three of his A*s in Maths, Further Maths and Economics, and Taha achieving the top grade in Biology and Chemistry.
Overall, North Bridge House Senior Canonbury achieved a clean sweep of 100% A*-A grades across Chemistry and Maths and 100% A* grades in Further Maths and Art, highlighting our strength in both academic and creative fields.
Saif Ismail and Matilde Pistolesi were also among the high achievers, celebrating A*A*AA and AAA with an A* in the EPQ respectively, and securing places at their first-choice universities to read Aerospace Engineering and Law.
Many NBH Senior Canonbury students (including those from last year's cohort who opted to take a gap year) have gained a place to study at their first-choice university, including top Russell Group destinations such as Cambridge, Oxford, Cardiff, Leeds and Queen Mary.
The Head of Sixth Form, Mr Alex Margerison, comments on the success of our students:
"We are extremely proud of every member of our Year 13 cohort. They have worked diligently throughout their time in the school and have supported each other through what has been the most challenging of years. As a mixed ability cohort, we celebrate the successes of every individual and we are delighted by, not just their academic results, but each student's personal growth and the way they have approached their Sixth Form journey."
As the school has gone from strength to strength since opening in 2014, this year saw the real benefit of its unique, individualised Sixth Form provision, with students continuing to receive one-to-one pedagogical and pastoral support and higher education and careers planning even during lockdown – only virtually.
We even joined forces with ten other Cognita Schools to deliver the Inspiring Futures programme: an opportunity for Year 13 students to prepare themselves for the future with online courses delivered by leading institutions such as Yale University, Wharton Business School, Udemy and Coursera. A Level students also benefitted from the opportunity to work with the group's external partners and tutors to develop their social communication and leadership skills during what was an isolating period for many other students around the UK.
Mr Brendan Pavey, Executive Headteacher, North Bridge House Senior Schools concludes:
"Despite life as they know it having completely changed during lockdown, our pupils have shown incredible resilience and adaptability, navigating the great unknown with determination and grit. While the chance to prove themselves in the exam hall was taken from them, students' unwavering efforts throughout the entirety of their time in Sixth Form have paid off. These outstanding results are a testimony to the commitment of pupils and teachers to maintain high standards of education, whatever the circumstances, and I am incredibly proud of all their achievements."
Published on: 13th August 2020