Senior and Sixth Form Canonbury Staff
North Bridge House Canonbury has a dedicated and passionate team of teachers who provide a stimulating curriculum tailored to each pupil's needs, as well as careers guidance, university preparation and outstanding pastoral provision.
Scroll down to find out more about the staff at North Bridge House Senior School & Sixth Form, or to receive staff qualifications, please email canonbury@northbridgehouse.com.
To contact the school, please call 020 7267 6266 and select option 5 or email canonbury@northbridgehouse.com.
Cognita CEO: Frank Maassen
Cognita Director of Education (Chair of Governors): James Carroll
Brendan Pavey
Executive Head Teacher, Teacher of Geography
(SLT) With over twenty years' experience as a teacher and in the last decade, as a headteacher, working across the age groups and with experience of both single sex and co-educational environment...
Charlotte Tassell-Dent
Head of School, DSL
(SLT) Charlotte joined North Bridge House Canonbury when it opened in September 2014. She holds a BSc. in Geography, a Masters degree in Education and a second Masters degree in Special Educational...
Sean Doherty
Deputy Head Teacher / Director of Studies
(SLT) Sean is an experienced teacher, Head of Faculty and school leader.  He holds a BEd in Secondary Science Education from the University of Alberta and a MA in Science Education (Distinction) f...
Alex Margerison
Head of Upper and Middle Schools, Teacher of Mathematics, DDSL
(SLT) Before joining North Bridge House, Alex spent seven years working as a pastoral leader, teacher of mathematics and house parent at Ripon Grammar School. He holds a BSc. in Mathematics, PGCE in S...
Dan O'Neil
Head of Lower School, Head of Faculty (PE and Sports)
(SLT) Dan completed his BA in Physical Education at Leeds Metropolitan University before going on to complete his PGCE at the University of Southampton. In his 11 years of teaching Dan has taught i...
Francis Joseph
Assistant Headteacher (Assessment), Head of Faculty (Science)
Susana Bailey
Teacher of Modern Foreign Languages
Hannah Capron
Teacher of Art
Sergio Di Noto
Teacher of PE
Miltos Dikaros
Teacher of Psychology
Yasmin Disney
Teacher of English
Tim Farley
Head of Faculty (Maths)
Jennifer Fee
Teacher of Mathematics
Jane Goldthorpe
Librarian
Oliver Gorman
Teacher of History, Government and Politics
Laurence Harding
Teacher of Maths and Economics
Hugo Harrabin
Teacher of Chemistry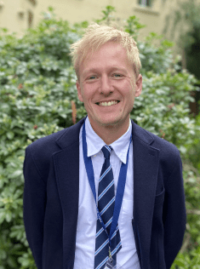 Henry Johnson
Assistant Head of Faculty (Science), Teacher of Science
James Keable
Teacher of Mathematics
Kuan-Ying Lu
Teacher of Mandarin, Head of House (Goldsmith)
Philippa Millward
Teacher of MFL, Teacher Librarian
James Murray
Head of Music
Hannah Notowitz
Teacher of English
Adam Partridge
Teacher of Geography
Judith Parks
Head of Drama and Theatre Studies
Sadie Parsons
Teacher of English
Isabella Richardson
Head of Faculty (English)
Charmalyn September
SENCO
Emily Smith
Science Technician
Ivan Stroud
Head of Faculty (Arts)
Nafhat Suleiman
Teacher of Computer Science
Hafsa Tahira
Teacher of Science
Harriet Taylor
Head of Faculty (Humanities), Head of House (Cromwell)
Kelly Chapin
Admissions Officer
Anthony Wellfair
Teacher of PE and Sports Assistant, Head of House (Bacon)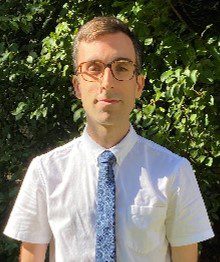 Dimitrios Xerikos
Teacher of Latin
Yasmeen Labyad
Exams Manager