Exclusive: NBH Film Club Meets Helena Bonham-Carter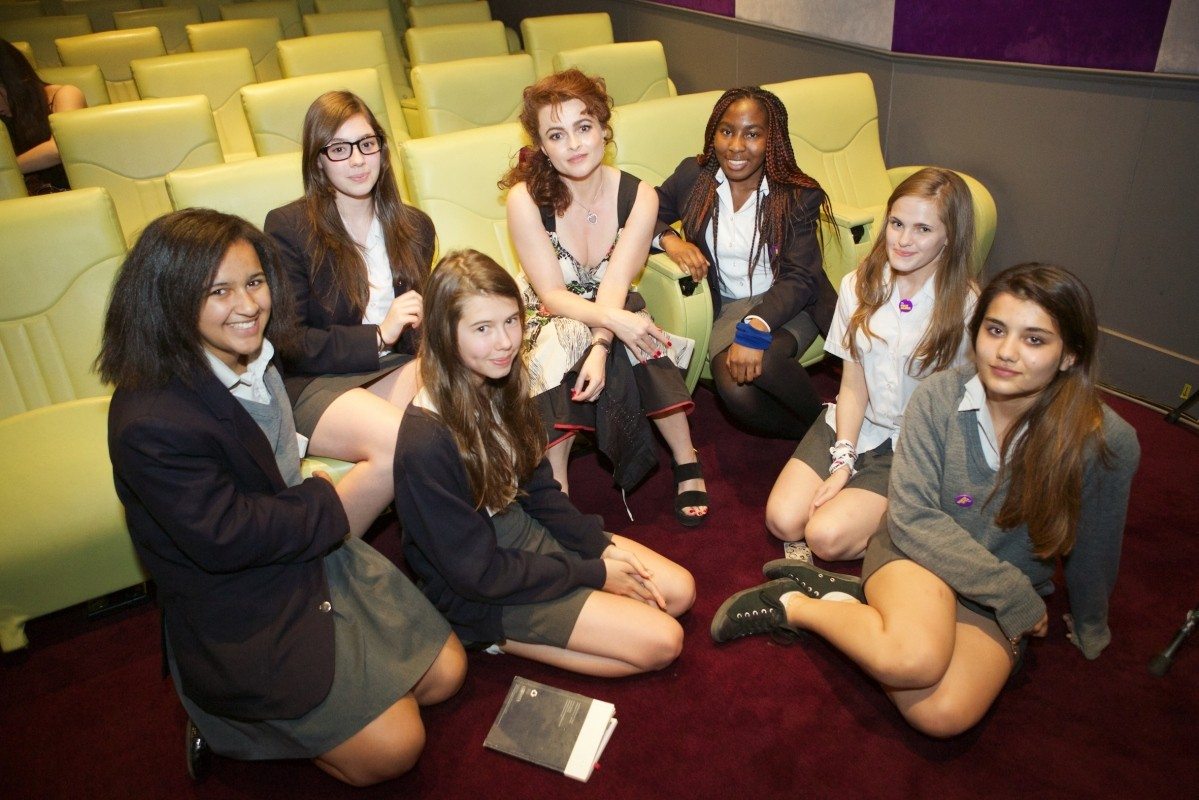 Last week, lucky members of the North Bridge House Senior School Film Club attended an exclusive pre-release screening of the film, The Young and Prodigious T.S. Spivet. The event was hosted by Helena Bonham-Carter and run by 'Into Film' – an organisation that aims to contribute to children's personal, cultural and creative development by putting film at the centre of education.
As one of the many extra-curricular clubs on offer at North Bridge House, Film Club enables pupils to experience films they might not otherwise come across.  The club aims to develop students' critical skills by fostering discussion and encouraging them to write reviews for the Film Club website.  Born from Film Club and fellow educational charity, First Light in 2012, Into Film gives children the opportunity to meet industry professionals and attend special screenings as a means of building on their learning experience. The charity is also organising an initiative to provide young people with free film tickets at events later in the year, in order to open up film to as wide an audience as possible.
The 3D film tells the tale of the young genius, T. S. Spivet, and his inventing the Perpetual Motion Machine. The invention wins an award from the Smithsonian Institute for which Spivet decides to adventure across America to collect in person, meeting lots of interesting characters along the way. Directed by the man behind romantic comedy Amelie, Jean-Pierre Jeunet, the animation uses some new and ground-breaking techniques to draw the audience in and give them a truly immersive experience.
Helena Bonham-Carter was kind enough to take the time at the end of the viewing and formal Q&A session to enter into an exclusive discussion with our North Bridge House representatives. They were able to ask her questions about the techniques used in the animated film, about her varied career and about the role that she thinks film can play in education. This was followed by autographs and, much to our students' delight, even "selfies" with the film star! The attendees were blown away by Helena's kindness and air of realism, and commented on how much they enjoyed learning about the film and the industry from a truly inspirational role-model.
Many thanks must go to Mark Kerrigan, who runs the Film Club at NBH Senior School, for a very special experience and we look forward to hearing more from its members in the future.
Published on: 1st July 2014