Hampstead girls celebrate a half term of sporting successes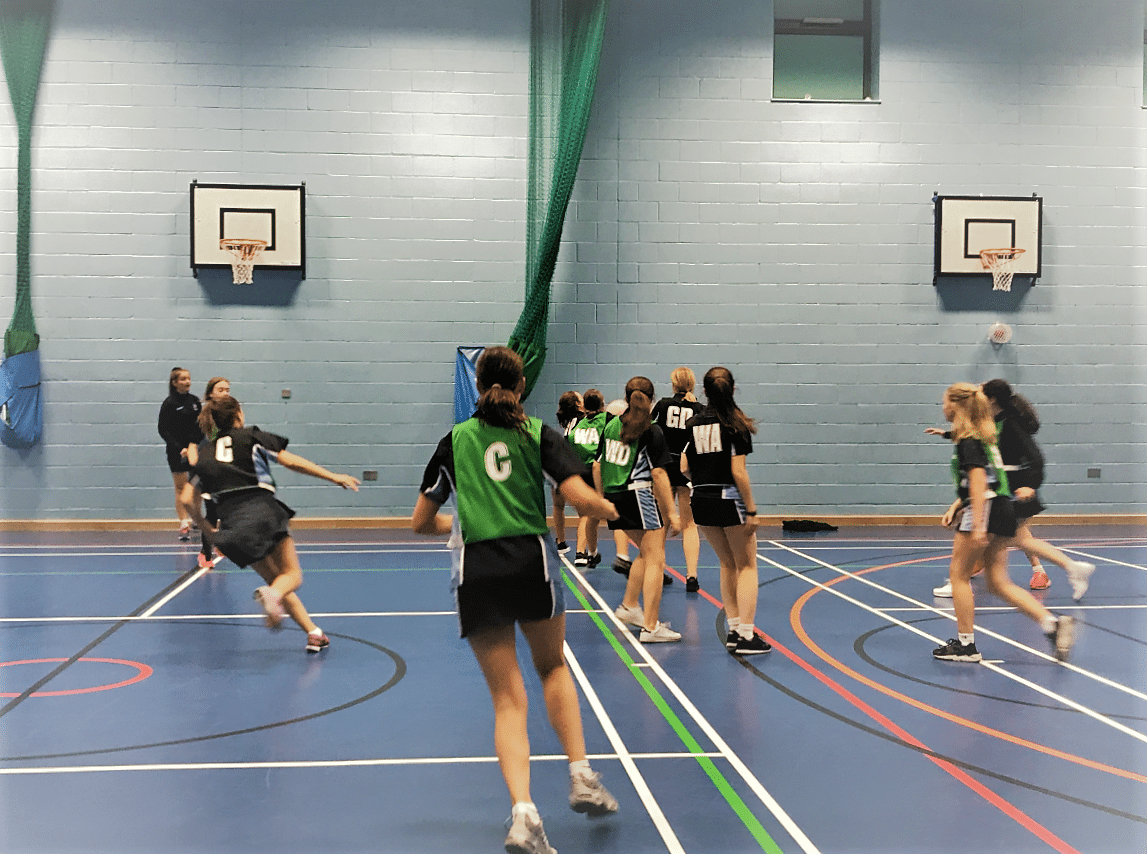 Now enjoying a hard-earned half-term break, the girls at NBH Hampstead have hit the ground running with some fantastic sporting successes so far this term.
The NBH Hampstead Netball Team: an unstoppable force
The Year 8 Netball team got us off to a flying start on 27th September, with an impressive 14-6 win away to the Kings School. Then on 3rd October, they secured a closely contested 4-4 draw with St Margaret's, whilst the Year 7 girls celebrated a 5-2 win against the same opposition. Next up, the Year 9s continued our winning streak, beating St Margaret's 11-2.
Come the Year 10s' match against Sherrardswood, there had been a few changes to the team but they proved just how well and quickly they have gelled with an impressive 28 – 12 result.
Most recently, our Year 8, 9 and 10 NBH Hampstead girls welcomed netballers from sister school, NBH Canonbury for a fixture in the sports hall. It was great to see such camaraderie and healthy competition within the North Bridge House group. Considering NBH Canonbury is a lot smaller, they put up a good fight and some fantastic netball was played by both teams. Nothing was going to stop NBH Hampstead's winning streak though and the girls celebrated another good win.
Congratulations to everyone who has competed in netball fixtures this, so far, very successful term at NBH Hampstead.  Such strong wins across the year groups have really shown how your commitment to netball club is benefiting team match play.
NBH Hampstead Netball Teams
Lauren, Lara D, Lara S, Ariana, Nia, Millie, Nephele, Akassia.
Nikita, Litzi, Annabelle, Ruby, Shanoor, India-Jane, Mia L, Katie.
Mia C, Lily S, Annalise, Isla, Freya, Esme, Hibah, Rachel NG.
Connie, Mimi, Romy, Annella, Yas, Fran, Khushi, Berenice, Lily K.
Year 7 girls prove budding sport stars
The PE department has been really impressed with the already high standard of play from the Year 7 Netball girls, and we look forward to developing their skills as they go through the school.
The Year 7 girls have also been excelling on the football pitch, coming runners-up in the competitive Regent's Park Hub Cup on 22nd September. Six skilled schools took part and the girls kept a clean sheet all day, losing only on penalties.
Well done to the Year 7 football team: Dara-Grace, Mia, Lauren, Lara D, Sarah, Akassia, Millie, Ariana and Asha.
Published on: 25th October 2017