'An Inspector Calls' for Arts on the Curriculum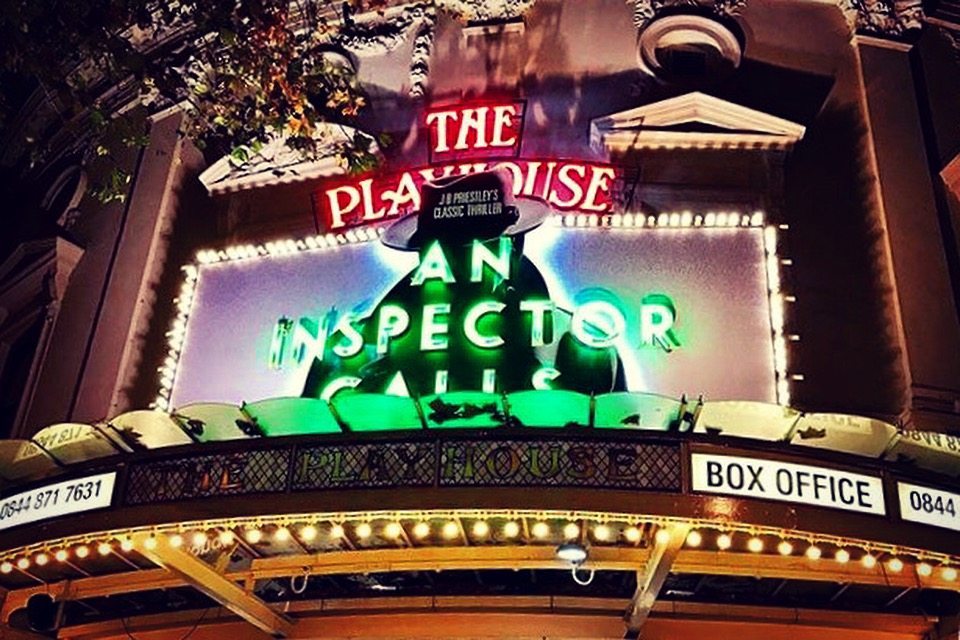 The importance of the Arts
The Arts have always been important to those who value creativity but perhaps less so to those with a stereotypically more academic focus. At North Bridge House,  the Arts are not just popular with those drama, theatre, art and photography students but throughout our student body, contributing to the well-rounded educational experience that founds their overall academic progress.
As part of the infrastructure of a broad and balanced education, the Arts develop those all-important cognitive skills which are applicable across the curriculum: reasoning, problem-solving, and critical analysis as much as perception, creativity, expression and imagination.
In a generation where creative ambition and critical thinking are occupational pre-requisites, we develop, challenge and enrich pupils' ideas and perceptions ready for their future careers. Frequent theatre, gallery and museum trips build on students' learning outside the classroom, as Year 10's Oscar Brogden demonstrates in his review of An Inspector Calls, following the recent Year 10 combined English and Drama trip to the Playhouse Theatre.
---
Student Review: 'An Inspector Calls'
by Oscar Brogden
Many of us may remember lessons spent staring out of the window while an English teacher droned on about the finer points of An Inspector Calls. Others, naturally, will remember the play to be a socialist attempt at the destruction of British society.  However, between these extremes, what your bored 14-year old mind may not have envisioned was the inherent surrealism of Priestley's classic work.
On paper, it seems a somewhat intriguing caricature of British society, with magnified comparisons of the rich and the poor conveying not-so-subtle messages about the playwright's political alignments. On stage, it becomes a heart-wrenching, mesmerising experience, as each of the names rise from the page and transform into personalities with depth. By the end, you have completely forgotten about the play's politically charged agenda and become engrossed in the characters on an individual level.
Superb Set
This could not be achieved without the dynamic production by Stephen Daldry, whose brainchild at 25 has lived on well into his 48th birthday, still raking up 5 star reviews along the way. One could not review this play without making mention of the masterful and gripping use of set, or the meaningful use of space: as the Birlings' house comes crashing down, eviscerating itself along the way, we intuitively know that it is representative of their world, which is undergoing a similar process due to distressing remarks made by the Inspector. This is theatre at its finest: where the ideas being conveyed are naturally understood.
Faultless Cast
But, however amazing the production, little would be accomplished without the class acts on set. Certainly, the actors matched and exceeded all expectations. From Liam Brennan's impression of a practical yet benevolent inspector, to Clive Francis and Barbara Marten's portrayal of the very essence of a fragile yet powerful gentry, one could list engaging attributes for every actor. The development of character was also remarkable in its clarity and emotional impact, from the opening scenes of confident men dining over wine and righteousness, to a desolate, rainy and striking image of Mr Birling scrabbling plaintively for his disarrayed cutlery, trying as best he can to recover his safe world.
In all, it was impossible not to become enthralled in this work of art, and apart from occasional lapses in passion, I found nothing to dislike about this production. I would not let your stigmatised memories of GCSE coursework to deter you from this modern wonder of the West End.
Published on: 8th February 2017