Mr Bibby's Half-Term Blog Summer 2015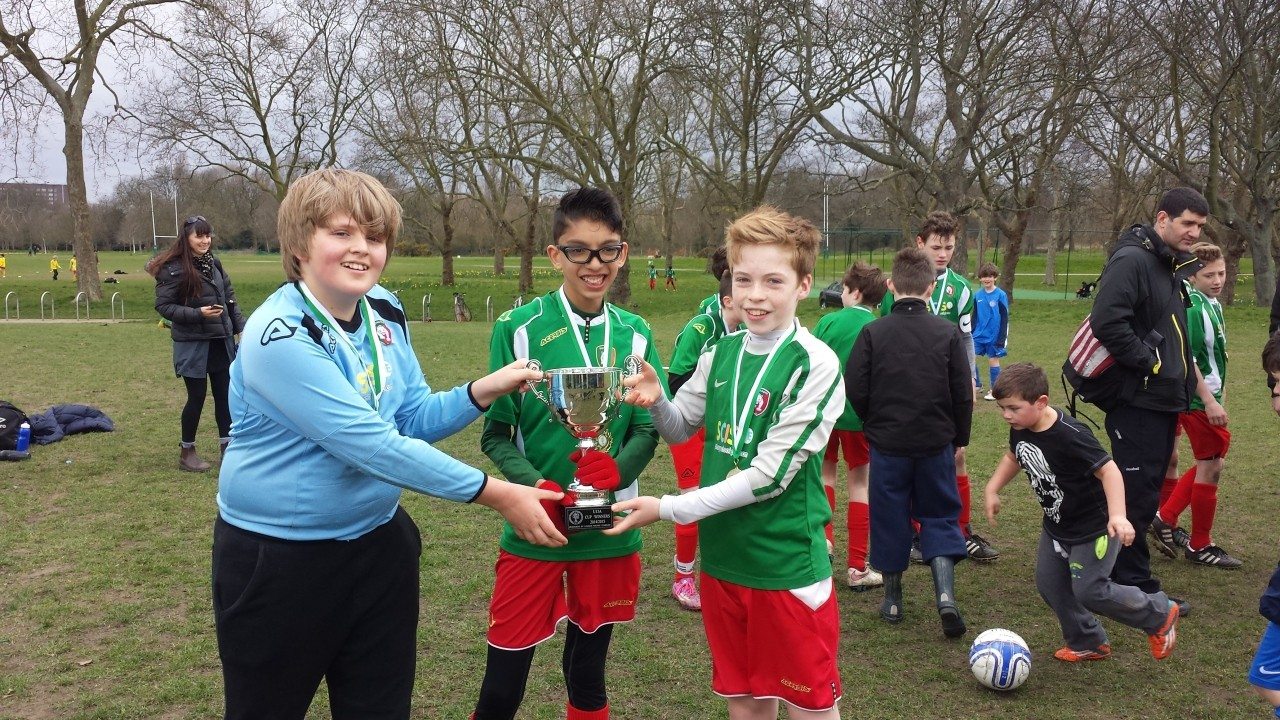 Welcome to the half-term blog.
Morocco seems a distant memory back in late March but what a fabulous trip it was, and thank you to Mr Dumuje for organising an incredible adventure for the History Club.
I must congratulate all pupils of Year 4, 5 and 6 girls who attended PGL. These trips were a huge success and splendidly organised by the staff. I have received very positive feedback from PGL about how well behaved our children were and what a great time they had. Thank you to all the staff for supporting and accompanying the children. Stories from the trips will follow in next week's blog!
Chess is on a roll at the moment and a huge thank you to all the parents for your support with this over the last few weeks. We have had so many successes in recent weeks and of course Pontins beckons for over 60 of us this weekend, we will let you know the results!
Once again, we enjoyed a wonderful Grandparents Tea Party. We had lovely food and a great performance by the Year 5 choir. It was a real pleasure to welcome the Grandparents and they appeared to enjoy seeing the school and spending time with their grand-children. We definitely loved that afternoon!
At present Year 7 boys are in France and all is going well. We will report back in 10 days' time after they return.
And finally good luck to the Year 8 boys with Common Entrance next week. I know they will do very well and can then look forward to an exciting, action-packed post CE programme.
I look forward to seeing parents at one of the many events over the next few weeks including sports days, speech day and various parents' evenings. Let's hope for a warm and sunny final half of term!
With thanks
Brodie Bibby (Head Teacher, NBH Prep School)
Assembly Dame Janet Suzman, Monday 23rd March
It is not often we meet a 'Grande Dame' of the British Theatre Establishment, but on Monday 23rd March, we were just that lucky.
Dame Janet Suzman came to speak to year 6, 7 and 8 Assembly and was warmly received. One might have expected her to speak about Acting, which she did. However, she asked the pupils: what was the most important room in the school? When given the answer 'library', Dame Janet spoke eloquently about writers and what they contribute to society.
After a little cajoling, Dame Janet spoke about acting and her own profession. But she never ceased to point out the link between writer and actor.
Ms Suzman was pleased to come, and after the talk, she reported that the school had a lovely atmosphere. I very much hope she will return one day..
Jethro Dykes (Librarian)
Marrakech, Morocco History Club Trip – March 2015
Review by Jack G, 7West
What an amazing history trip!
We stayed in a traditional Moroccan hotel with a French name, Les Trois Palmiers. We dined on French and Moroccan style cooking, which was an interesting change from the NBH canteen! We visited many different places in varying weather conditions from boiling hot sun to heaps of snow! We experienced different cultures and helped to produce argan oil in a traditional Moroccan mud hut village. We visited the snow covered Atlas Mountains where the snow was so deep that it was up to waist height.  We saw centuries' old olive trees. We also negotiated our way through the souks, where there were handcrafted items from rugs to wood work. Mr Dumuje was the best at bartering in the souks!
The pupils who went on the trip really appreciated how Mr Bibby, Mr Dumuje, Ms Yeoh and Mr Nagy gave up their time to accompany us on the trip.  They kept us safe, while giving us the freedom to experience a new culture and make sure we did not barter away our class mates in the souk for a new pair of slippers!
The NBH Prep General Election 2015!
The week of the UK General Election 2015 was a significant week for the students at NBH Prep, where we had our very own version of the elections. An overwhelming majority for the Conservative party! Well done to the Conservative Leader, Chance in 7West. And a special mention to all other boys who participated – see the results below:
Conservative –  Chance L – 92
Green – Cem M – 48
Lib Dems – C – 32
Labour – Reg W – 31
Plaid Cymru – Jake K–  4
UKIP – Daniel S – 2
SNP – Ethan D – 2
Awards and Certificates of Achievement

Congratulations! Trapped by Jack L (5Modha) is through to the next stage of 500 WORDS!
We received over 120,000 entries and this story has been picked – with just 3,800 others – to go to the Reading Agency for the second round of judging. Well done and good luck! We will be back in touch, in early May, to let you know if Trapped has been shortlisted for our Final 50.
Jessica C (5Yeoh) – came second and third in two school hockey tournaments in the holidays. Silver and Bronze medals.
Laura L (5 Pessotto) – Year 5 maths group certificate for 100% effort in class.
English certificates
Radhika I won the certificate for excellent story writing
Vir K was given an English certificate for excellent descriptive writing
Natalia G for greater output of work
Raphael D for a stunning spelling paragraph
Library Monitor Awards
A special congratulations to Radhika I (5Paxton), who has won the Library Monitor Prize two terms in a row! She is not allowed to continue three terms in succession, so also congratulations to Aanya S (5Pessotto), who was runner-up last term, and will continue for the summer term.
Summer Term Library Monitors 2015 Years 6 and 7
Year 6
Hugo B (6 Branch)
Eigo M (6Grunewald)
Oliver H (6Beer)
Noah H (6McNee)
Salman Z (6McNee)
Freddy P (6Beer)
Faris J (6McNee)
Year 7
Patrick D (7Lockwood)
Alexander G (7West)
Carsten O (7West)
Summer Term Library Monitors years 4 and 5
Year 4
Elsa D (4Newland)
Alice E (4Williamson)
Popsy D (4Williamson)
Year 5
Denis H (5Lee)
Raphael D (5Yeoh)
Maria A (5Pessotto)
Mia R (5Modha)
Madeleine C (5Yeoh)
Mahiya S (5Yeoh)
Aanya S (5Pessotto)
Leela Y (5Modha)
Vir K (5Modha)
Other special mentions
A very special mention to Rex in 6Grunewald who will be doing the Sports Scholarship for Bradfield and UCS in football! His team, Regent's Park FC, won the Camden and Islington Youth Cup last Friday as well the League and he was in the paper on 21st May! We are very proud of you Rex, well done! Please follow the link for the Camden New Journal – http://www.camdennewjournal.com/sports/2015/may/rebels-win-keeper-rex-keeps-his-cool-double
News Flash
In an attempt to urge schools in Camden to encourage first aid at school, North Bridge House Prep is taking part in the 'biggest first aid lesson ever'! 
Staff News
We would like to congratulate Jennifer Oakley on the birth of her new baby, Jack, born on 19th May 2015. Congratulations Mrs Oakley!
Year 5 Grandparents Tea Party, 21st May 2015
On the 21st May 2015 the lovely grandparents of our Year 5 pupils were invited to a tea party in the school Chapel. It was a huge success and judging by the amount of cake that was eaten we think the grandparents enjoyed themselves! Some Year 5 pupils sang on the stage with Miss Greenham.
CHESS Tournaments Summer 2015
House Matches
Niniane Victorious in 2015 Chess Cup – an analysis by Jennifer P
In a dramatic battle with Merlin, Niniane took the 2015 chess cup.
Guinevere came third and, in a remarkable reversal of fortune, Lancelot, the 2014 winners, were fourth.   Everyone earned points for their house.   The depth of talent on the Niniane and Merlin teams was evident from the start.  So, Guinevere and Lancelot chess players – encourage your house-mates to join the chess club and hone their skills for next year!
Top scorers were as follows:
For Niniane: Aidan W, Jack L, Zain S, Thomas P – Captain, and Liam D.
For Merlin: Elliot B, who scored the highest of all competitors, Theo M, Lukas O and David V.
For Guinevere: Faris J, Seb B and Amin Y.
For Lancelot: Lars C, Max S and Olivia L.
UK Schools Megafinal Chess Challenge
Analysis by Elise K
It was a crisp and sunny morning that greeted us at The Delancey UK Schools Chess Challenge Megafinal 2015 at the Camden School For Girls on Sunday 17th May. A wave of children crammed into a smaller than anticipated playing hall (the space had been doubled booked!) Confusion over and boards located, the NBH players settled quickly. Six rounds to play, four points needed to qualify.
First round over and a mix of wins and losses for NBH, time for a twenty minute football and sustenance break. The children go back into battle positive and refreshed, having been reminded to take their time and consider each move. As the Rounds progress, the sun becomes hotter and our competitors accumulate more points.
"The only problem about these tournaments is you have to break other kids' hearts." Cole commented thoughtfully as Joseph F nodded in agreement.
By Round 3, quite a few of the NBH players have at least two points and only require another two points to qualify for the next stage. NBH parents tentatively consult diaries and google maps to see where we may need to schlepp to for the Gigafinal!
Round 6, a couple of our Under 9's and 8's are through….and may even place! Some only need one more point to qualify. For the first time tension begins to mount. Other parents look at us with smiles and nods – we can't work out if they are envious of the NBH scores or the abundance of snacks we still have left.
The competition ended with fantastic results for our players. Joseph Leslie summed it up, "It was a really good day and I enjoyed playing football with my friends. And winning the rosette was good too. Is there a football pitch at the Gigafinal in Reading?"
Well done to all the competitors and congratulations to the Under 8 qualifiers: Olivia (4points) & Lucas (4.5 points). Under 9 qualifiers: Joseph (4 points); David (4 points); Lars (4.5 points). Under 10 qualifier: Joseph (4 points) and Under 11 qualifier: Seb (4 points). Special congratulations to Jack in the Under 9's and Faris in the Under 11's, who were both placed 2nd in their age category and qualified with 5 and 4.5 points respectively. All now go through to the Southern Gigafinal in early July and we wish them well.
Published on: 11th October 2015