Nursery School Workshops: Maths and Number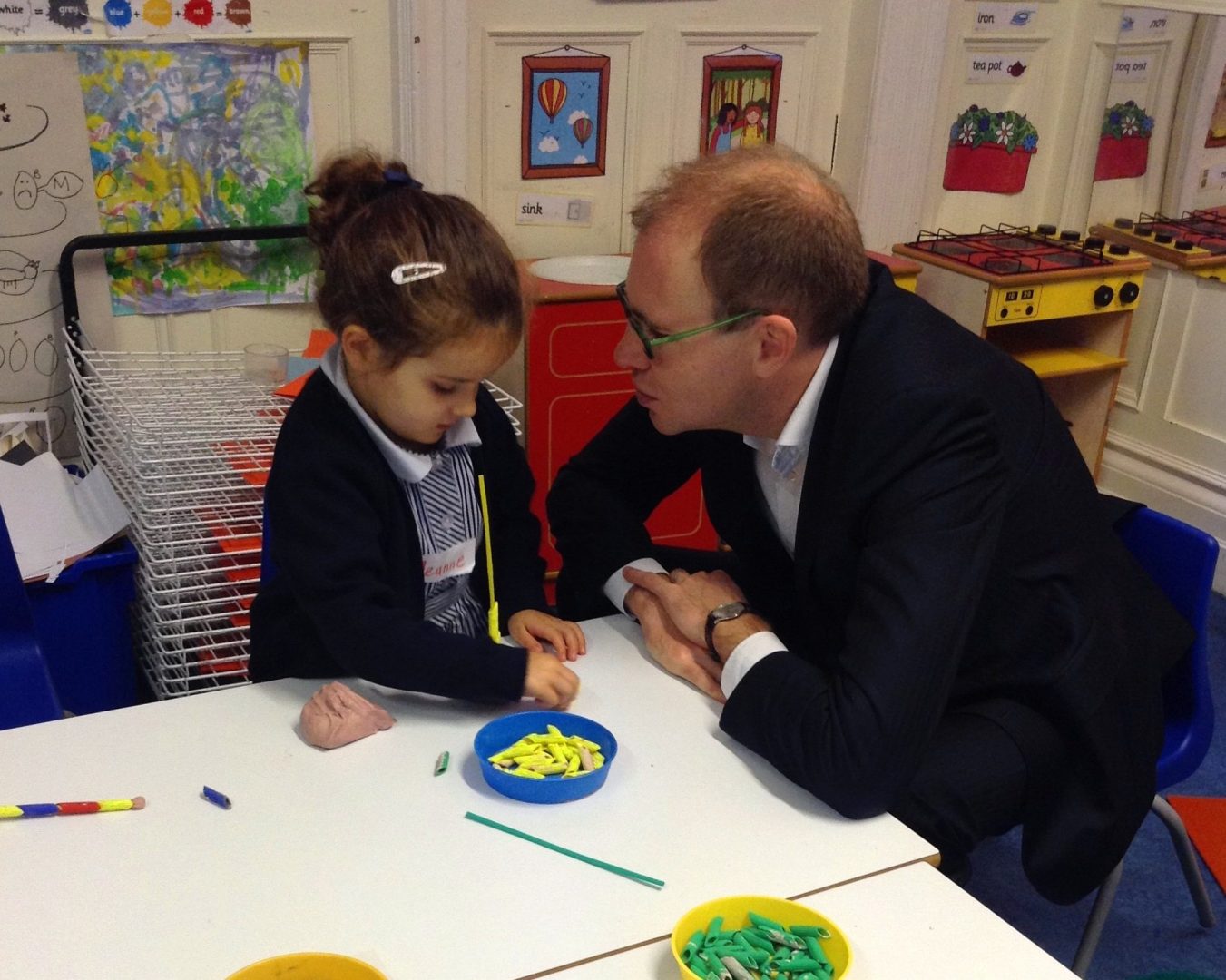 Make sums fun for your little one
An insight into our classroom delivery, each of North Bridge House Nursery School's Pre-Reception workshops are designed to be fun and interactive for both parent and child. Our first Maths session explored some of the key areas in which children develop their understanding of number, using game-based activities to detract from the pressures of learning and create an enjoyable experience. The children thrived on their parents' encouragement and involvement, embracing the opportunity to share their learning.
Liana, a Pre-Reception parent said: "It's amazing to see the creative ways the children learn numbers and not just by counting 1, 2, 3… And it's so helpful for us to learn how to replicate these lessons at home".
Try it at home
Activity 1 – 'Sand'tistics
The children enjoyed using number formation rhymes to write letters in a sandbox. An age-old design with great modern-day learning benefits, the sandbox allows children to easily wipe away mistakes and try again. This activity helps to teach resilience, alleviate pressure and promote a positive attitude towards having a go.
Activity 2 – Currant Sums
Children were encouraged to voice lyrics 'more' or 'less' when singing the nursery rhyme, Five Currant Buns in a Baker's Shop. Paired with the simultaneous doing action of removing the cakes, they could physically see the group getting smaller and therefore develop the understanding that there were fewer cakes when one was taken away.
Activity 3 – Treasure Hunt
As long as tales tell of pirates, children will enjoy digging for treasure! Searching for jewels became more and more rewarding with every one the children found, keeping count of their growing collection. This activity is a fantastic way to develop counting with 1 to 1 correspondence.
There is nothing like an old-fashioned game of Bingo to help children to recognise numerals in their written form. Our Pre-Reception pupils loved shouting "Bingo!" when they got a full house!
Please note: ear muffs are advised when trying this at home.
Building towers: another classic childhood pastime and another great way to develop your little one's grasp of number. Stacking skyscrapers helped our pupils to recognise and order numbers but was also actively fun and engaging, retaining the children's focus and concentration.
Jen Tate from our Flamingos class said,
"The second activity was my favourite because it was the most hands-on and the children were active."
Fellow mother Cellia found the first activity using the sandbox was the most inspiring:
"It was such a great way for the children to learn how to write numbers and many of the parents have used the rhymes to help their child at home!"
Amelia Lees, a parent from our Bears class concluded,
"It was just wonderful to be in the classroom with the children."
See our next workshop and discover activities to further your child's understanding of shape!
Published on: 14th October 2016