Pre-Prep choir children perform for Age UK Camden fans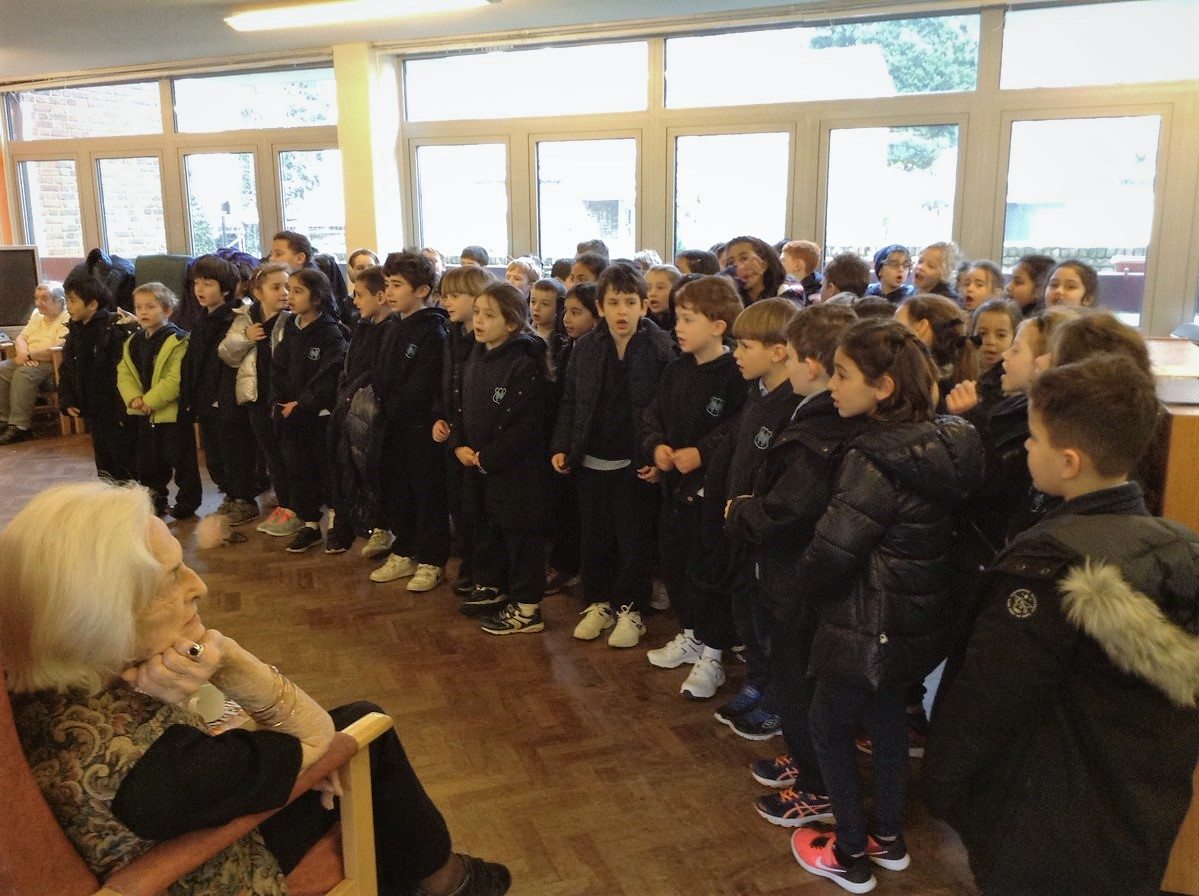 North Bridge House Pre-Prep children have become regular visitors to the local Age UK Camden day centre, Henderson Court, which provides social and specialist support for people over 60.
Somewhere for older ladies and gentlemen to stay active, stay connected and enjoy various hobbies, or simply a place where they can go for a cup of tea and a chat, our 60-strong choir of Year 2 children pay the residents termly visits.
Yesterday, the children filled Henderson Court with a whole variety of songs from musical show tunes to Czech folk music. Mr Jones, Head of Music said,
"It was a delight to give back to our local community and the residents loved singing along with us!"
One young choir member said,
"I'd like to go to Henderson Court when I'm old so children can come and sing to me and I can remember my childhood."
It is another great way of showing our support for Age UK in addition to fundraising, and a fantastic community project for the children to be involved with. We will be back again next term!
Published on: 22nd February 2018